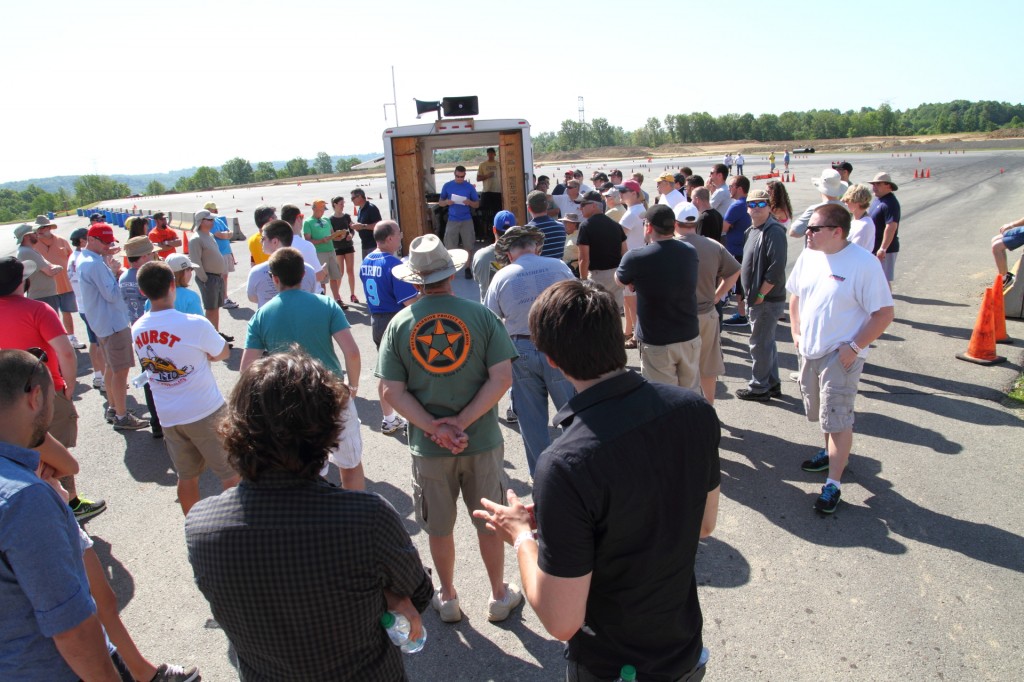 Coming off a strong start to the season with event 1 in May; event 2 would push things even further with 100 drivers taking to VDA.  The beautiful 80 degree day would see drivers for all around the tri state area come to test their skill on the vehicle dynamics area at Pittsburgh International Race Complex.  Course designer Frank Gaus would utilize a version of his famous early crossover course which a few areas redesigned accordingly to give everyone a good challenge for the day.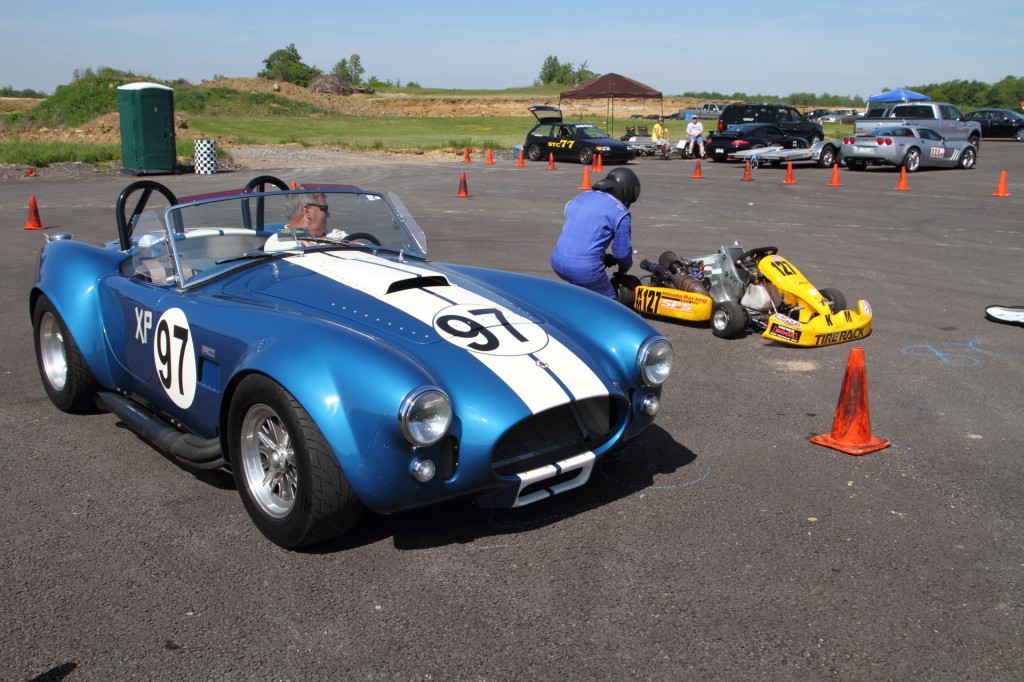 Speaking of the Gaus's they would remain mostly unchallenged throughout the day as Frank & Kristi would take 1st & 2nd overall in the PAX index in their street mod Mitsubishi Evo.  Andrew Pallotta and Sam Strano have become pros when it comes to setting up new cars for autocross.  Last year was the Scion FRS, this year they both moved to testing tires for their respective Focus ST's.  After switching over to Sam's Hankook equipped ST for the afternoon Andrew lunged to the top of the standings with a 3rd overall finish.  Following very closely behind was Alex Artayet who has been nothing but strong this year in his BMW M3 as he would take 4th in the index.  Dan Ireland has made good use of his time in John Fink's Corvette Grand Sport as he would round out the top 5 for the day.  Dan Foley has been off the radar for the past two years, but that changed recently as he came out of hiding using his new Evo 10 setup for Street Mod.  Even after being away for so long the early results have been good since Dan netted a 6th place finish.  Bruce Wesley has also been running strong in his Grand Sport Corvette as he would end up in 7th place.  Sam Strano would climb up in the top 10 in the afternoon as he would slide his Stranoparts.com Focus ST into the 8th place spot.  Ethan Connor made his first SCR appearance of the year in his very fast BMW 323is and would end up in 9th overall.  And 10th place would come down to a tie between Greg Maloy's CRX and Chris Carlisle's Civic running their respective ST classes!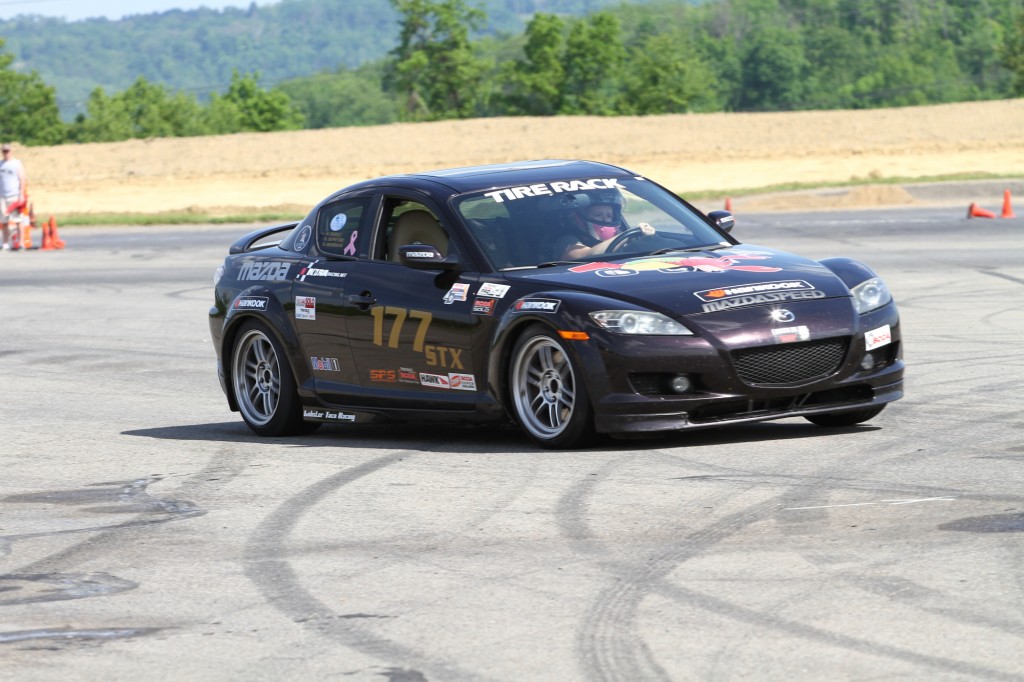 With the frequent large turnouts that SCR enjoys plus the change to street tires across the stock classes there has been a lot of good competition showing up this year.  In an eight driver B-street class Greg Vincent has been the one to beat in his S2000 as his 43.109 would take home the win.  2nd in B-street would go to fellow S2000 driver Sam Mehler with a 43.461 while 3rd would be none other than James Turnshek with a 44.250 also in a S2000.  C-street was another decent sized class with six drivers taking part.  In the top two trophy spots it was a battle of the FRS's as Randy Pearson's 43.326 would just barely hold off the 43.435 of Mike Ferchak in his own Scion FRS.  D-street would end up being a battle of the WRX wagons as Ray Colbert would take the win with a 45.320 to the 45.640 of Jeff Hall.  Rick Shank would run a 46.348 in his Miata in E-street to grab the win.  He would be followed by the Porsche 924S of John Laslo with a 47.955.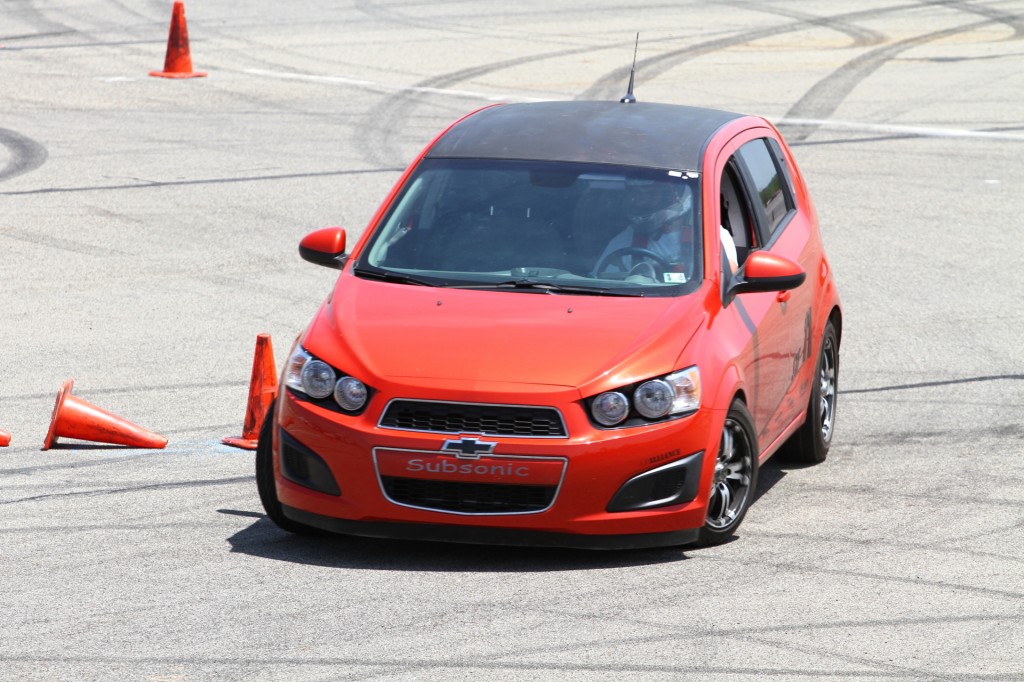 One of the larger modified classes was STX with seven drivers showing up.  In the end Nick Kelly's BRZ would come away with a 42.866 for the win.  Brian DePietro was back out shaking off some rust as he would pilot the Lobster Taco Racing RX8 to a 43.665 for 2nd place.  Kevin Edwards would bring his Honda Civic into 3rd place with a 44.887.  Street Mod F would also have a healthy showing of 6 drivers as Patrick Martz would easily take the win with a 44.481 in his Mazdaspeed 3.  Meanwhile Steven Timko would follow up with a 46.709 in his Fiat Abarth in 2nd.  In STR it was Steve vs. Steven as Steve Vyn did a co-drive in Steven Uszak's Mazda Miata.  Vyn would come out on top with a 42.319 to Uszak's 42.662.  And in XP we would again see Matt Parson take Don Fazekas's Spongebob Miata to a 40.392 for the win over the 43.119 of Dennis Witt.  Some single winners in other classes were Forest Huebner in STU, Clyde Moore in STF, Cory Robb in DM, Paul Lynd in ESP, Mike Ancus in FSP, Rob Charnesky in SSM, and Jonathan Powers would use his Subaru STI to win the tire index class.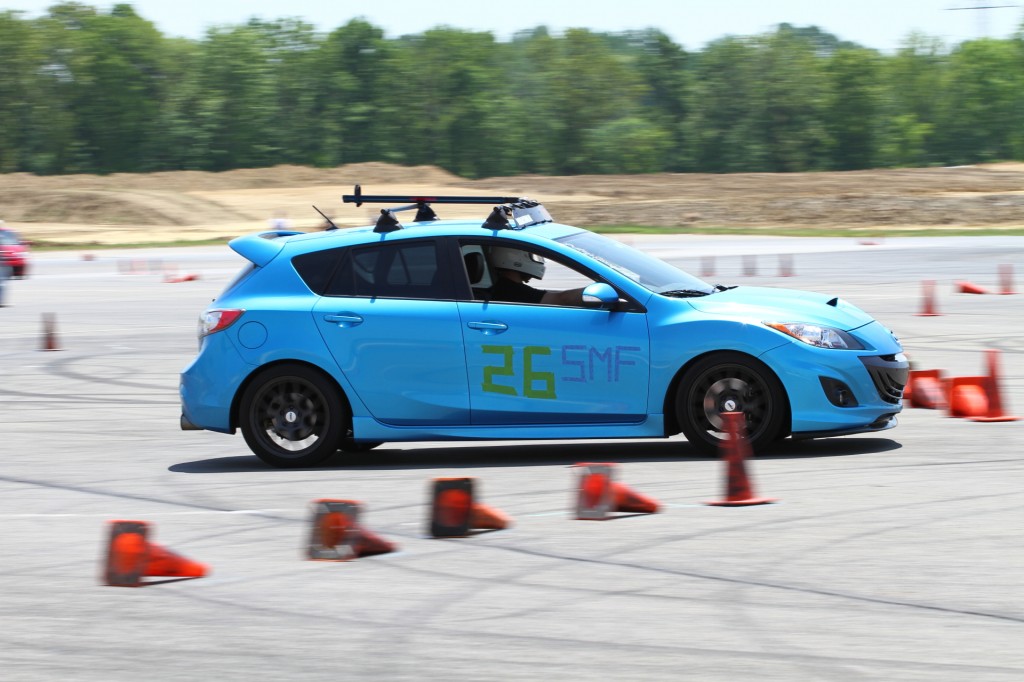 There was plenty of action in the novice class as it was stuffed to the brim with 12 entries for Sunday.  At the end of the day it would be David Idell who would move to the head of the class with his Mazdaspeed 3 to take 1st.   Reinier Goede would follow up David in 2nd place.  Jeff Peirish would run his VW GTI into the 3rd place spot.  And the last trophy position would go to Robert Struhala in his Honda Accord.
Our next event is just a few scant days away on June 8th.  Please check STCsolo.com for those who would like to save some time in the morning and register online.  We will see you then!
C Carlisle-
For the first time this week we are featuring photos from photographer Kevin Lanterman!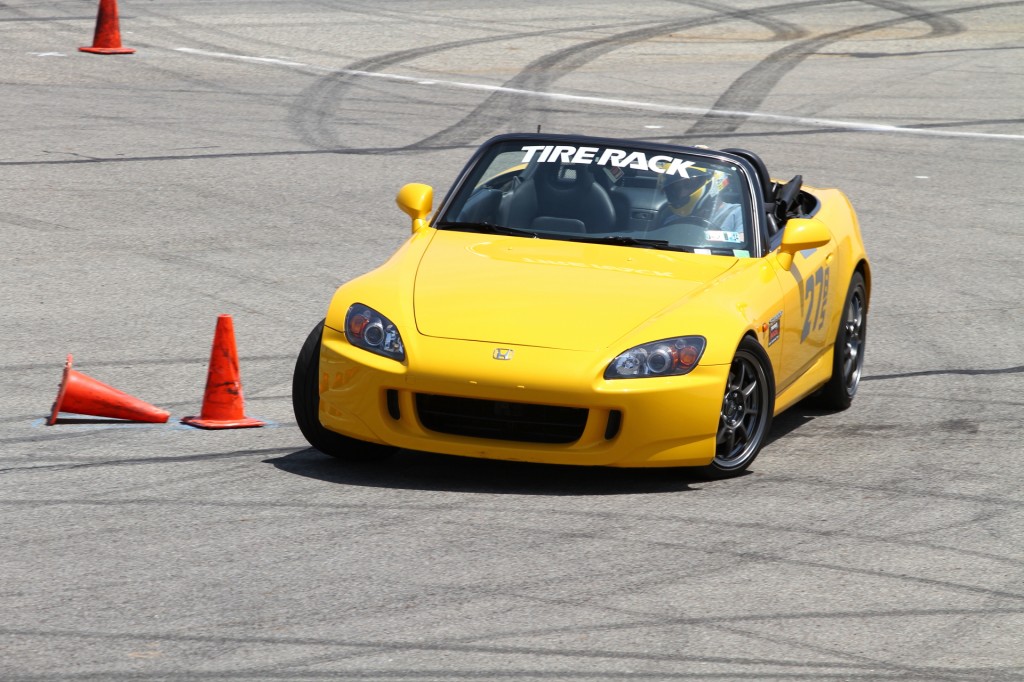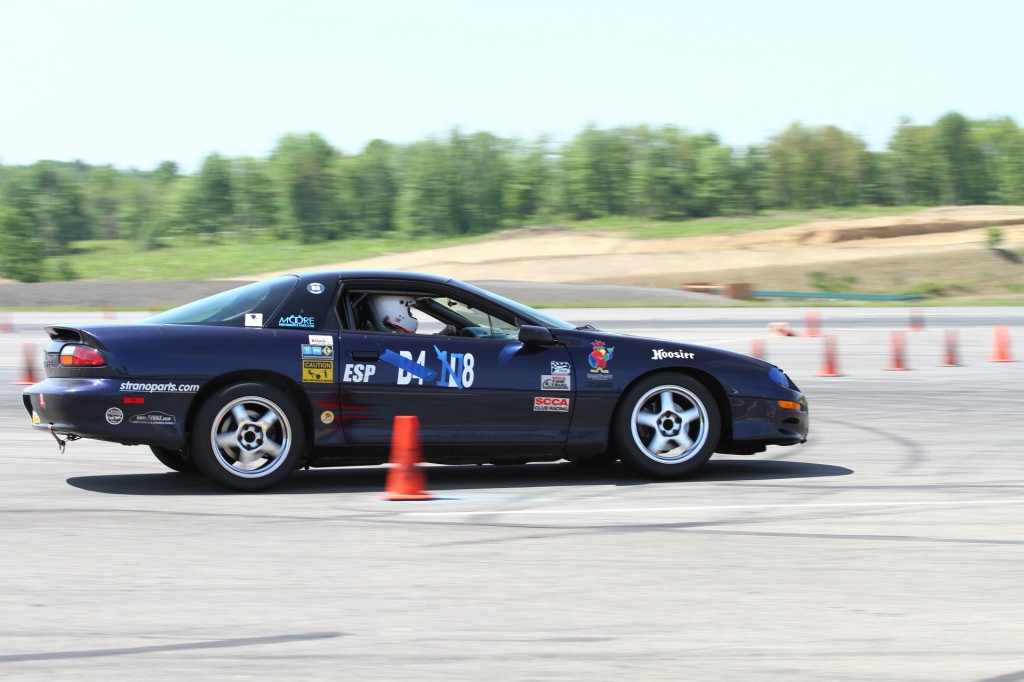 -Videos from event 2-
Vyn vs. Uszak in a showdown in STR.
Greg Maloy – Honda CRX Si – 168 STS