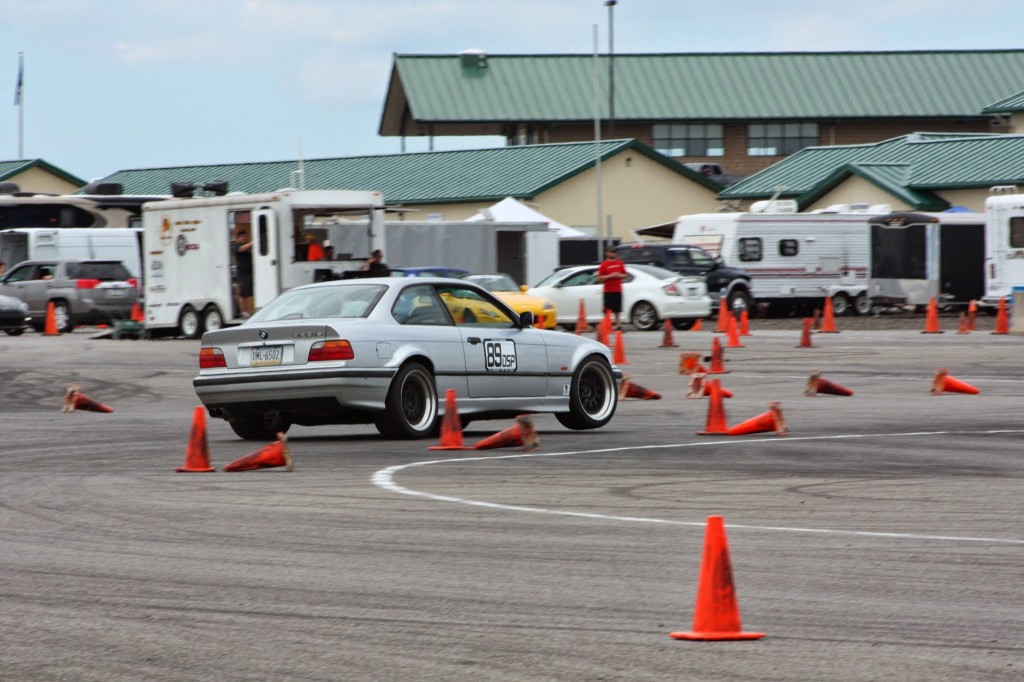 A unusually cool summer morning gave way to near 80 degree temps as a drivers flocked to Pittsburgh International Raceway Complex for event #4 of the 2014 season.  As Steel Cities approaches it's midpoint for the season we would see a record 106 drivers make the dash for the top of the time sheets.  There was the usual assortment of drivers from the local Pittsburgh area as well as the usual suspects from western Ohio.  There was also a large contingent of drivers from the North hailing from the Misery bay region.   The course design was also a bit of a change up as Dan Ireland arrived early Sunday morning and with the help of the solo board laid down a course of his own creation.  Dan's intent was to provide a course that would in some ways serve as a warm up for the upcoming Toledo Pro Solo.  And while it was a fairly technical design in some aspects it was well received by many drivers in the paddock.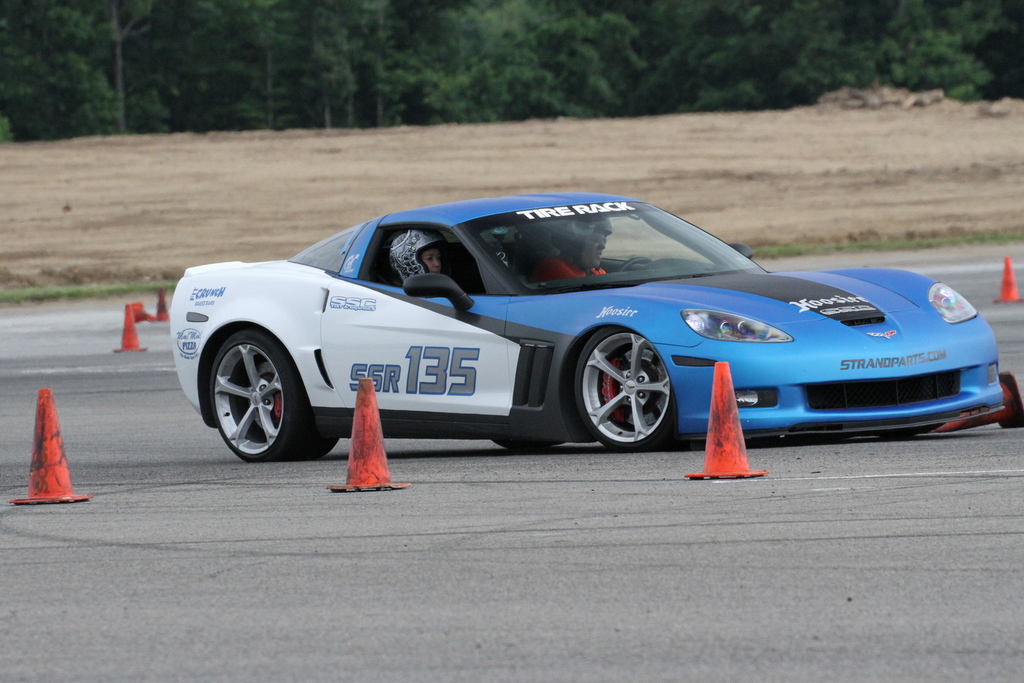 While Dan's course stirred up the PAX standings a good bit the one thing that remained constant was the top spot being held down my Frank Gaus's Street Mod Mitsubishi Evo.  Frank would not be without his challengers as Andrew Pallotta would pilot his borrowed Focus ST a scant one tenth behind Frank.  Kyle Herbst would put on a fantastic drive in his BMW 128i to take over the 3rd place spot.  Dan Ireland's Corvette was back to full health and sporting its colors again as he would climb to 4th overall.  And Chris Carlisle's Civic Si would help round out the top 5.  As usual Greg Maloy's CRX was standing on Carlisle's heels and his STS CRX would take up 6th place.  Alex Artayet would keep his F-Street BMW M3 in the fight in 7th place.  The German car parade would continue with Trevor Hill's D-Street Volkswagen R32 in 8th.  Dan Foley would repeat his event 3 performance by keeping in SM Evo near the top with a 9th place finish.  And Kristi Gaus would bring in her SM Mitsubishi Evo to round out the top 10.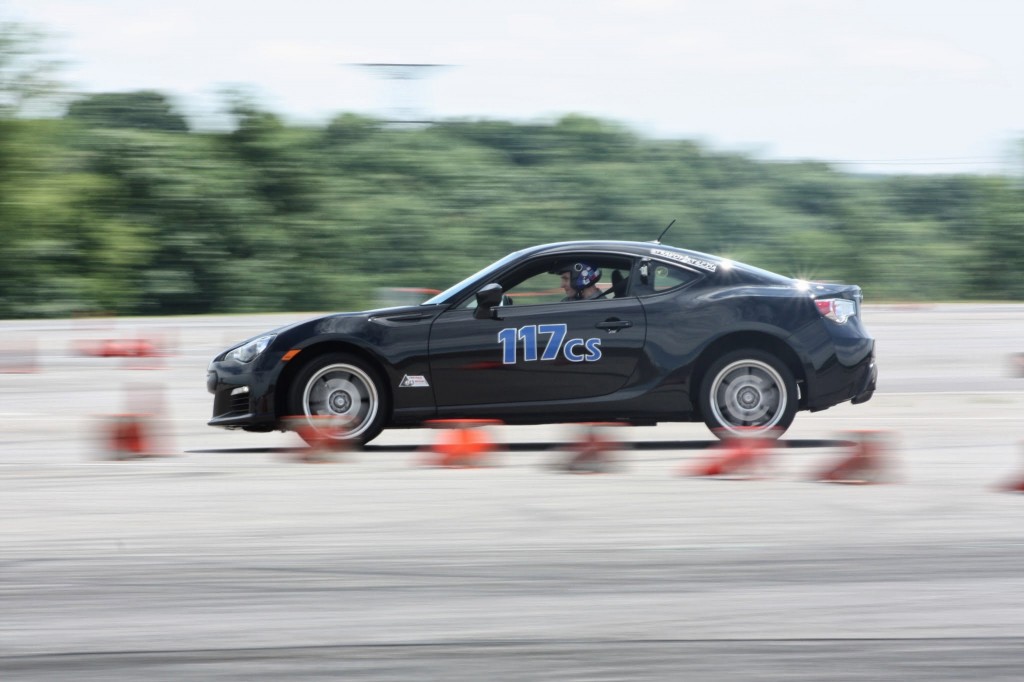 With so many drivers on tap the stock classes remained stacked with action.  In B-Street there were five drivers, but the top two trophy spots would belong to Greg & Anne Vincent's S2000 with Greg pulling in a 44.034 to the 45.968 of his wife Anne.  Down in C-Street it was the usual party of the Subaru BRZ vs the Scion FRS in the seven driver class.  When the dust settled John Ryan would clock a 43.986 in his BRZ to take the win.  Standing on John's coattails would be Randy Pearson with a 44.026 in his Scion FRS.  And fellow FRS driver Mike Ferchak would reel in a 44.615 to take home 3rd.  As aforementioned D-street was won by Trevor Hill with a 44.072 while the second trophy spot belonged to Jeff Hall with a 47.097 in his Subaru WRX.  In E-Stock Ted "Spin to win" Weidner would run a 45.384 to take home the win.  Ted would be followed up by fellow Miata pilot Rich Shank whose 47.119 would land him in second.  And in the six car SSR class Dan Ireland's Corvette would go for the 1-2 finish with Dan pulling in a 41.209 and his co-driver Michael Figliolia just barely holding off the speedy Bruce Wesley with Figs pulling in a 41.948 to the 42.053 of Bruce's own Grand Sport Corvette.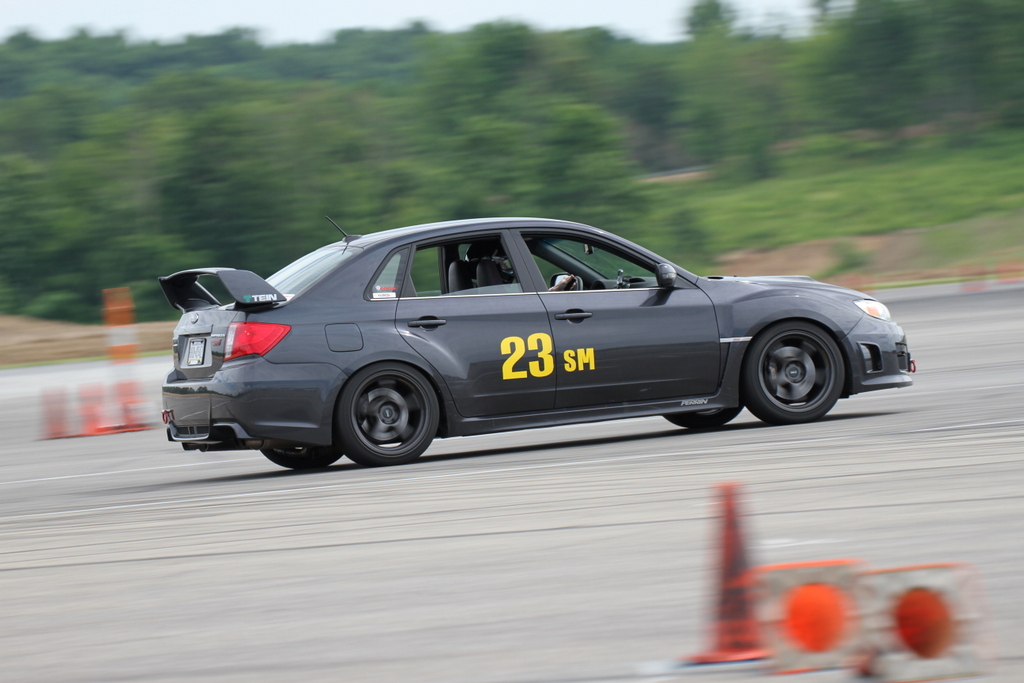 Things were busy across the board in the modified classes.  Usual ESP stalwart Paul Lynd was in for a surprise when the Mustang of Craig English ran a 43.706 to the 44.051 of Paul's Subaru WRX.   While in a different class the new SSM Lotus Elise of the Charnesky family has made it no secret they look to dethrone the XP Spongebob Miata of Don Fazekas since there can be only ONE fast tiny orange car!  Chester Charnesky would day down a 43.187 in the face of the Spongebob Miata team.   However despite having missed his morning runs Matt Parson would make the most of the afternoon and having no prior course walk to run a 42.547 to keep the Miata's bragging rights till the next event.  In the four car STF class Peter Subosits would lead his Focus ZX5 home to the win with a 47.690 to the 48.037 from the Chevrolet Sonic of Clyde Moore.  In STR it was more Miata on Miata action with five of the Mazda Roadsters filling the class.  In the end Stephen Uszak's 43.414 would seal the deal with the second place time of 45.549 belonging to Zachary Stover.  By far the biggest of all the modified classes was STX with a whopping 10 entries.   Kyle Hurbst would take the field with the 42.846 in his BMW.  Following up on 2nd would be Nick Kelly with a 43.747 in his Subaru BRZ.  3rd place would belong to Kevin Edwards who rand a 45.876 in his Honda Civic.  And the last trophy spot would belong to Luke Kwiatkowski whose tall Subaru Forester put a hurting on the rest of the field with a 46.635 in 4th.  Single class winners would be Forrest Huebner in STU with a 44.674 in his BMW M3, and John Troche running SMF in his Mini Cooper S with a 46.001.  FTD for the day would belong to Tim Vincent running his shifter kart with a flying 38.370.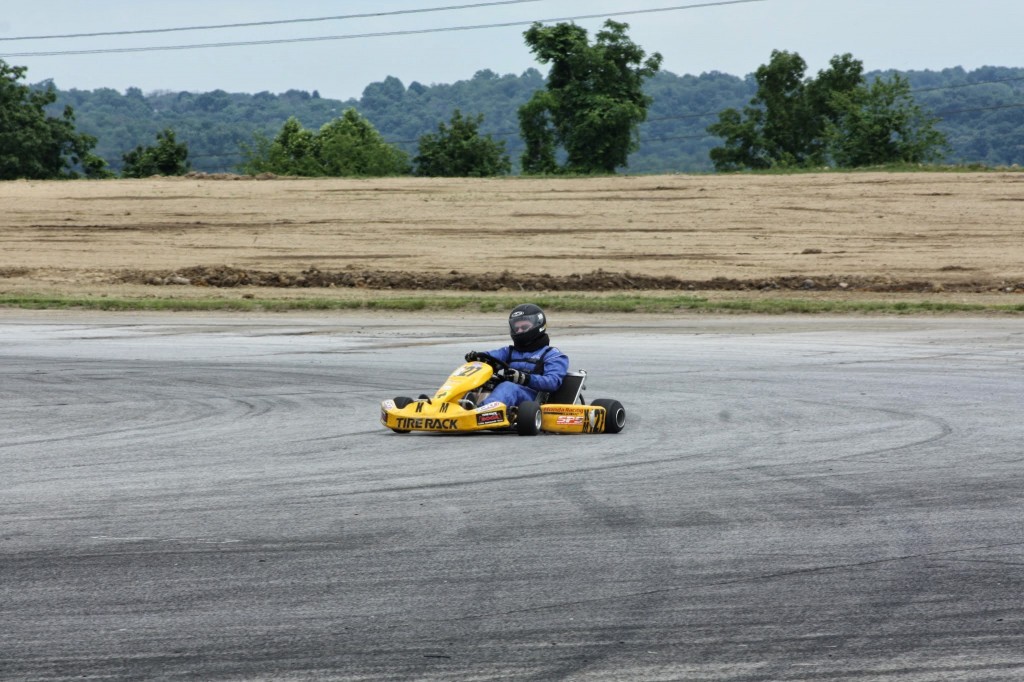 The good old tire index class would have lots of support for this event with a healthy 10 driver count.   Nick Simon rolled his SMF GTI back out after a lengthy downtime for a few shakedown runs.  Even on street tires he was able to pull in a first place finish in the class.  Joseph Mayer would slide his Street Mod WRX in 2nd.  Tim Mackey would not be far behind in his ASP Mitsubishi Evo in 3rd.  Matt DeLacy co-driving in Nick Simon's GTI would round out the last trophy spot in 4th place.   The Novice class would also have a bright showing with 10 drivers on file.  At the head of the class was Peter Hilton driving his B-street Honda S2000.  Second place would belong to fellow Honda owner Robert Struhala in his STC Accord.  The 3rd place spot was Mark Dunkerly in a Scion FRS running C-street.  And Karen Fink just keeps gaining speed in her Grand Sport Corvette and would command the last trophy spot in 4th.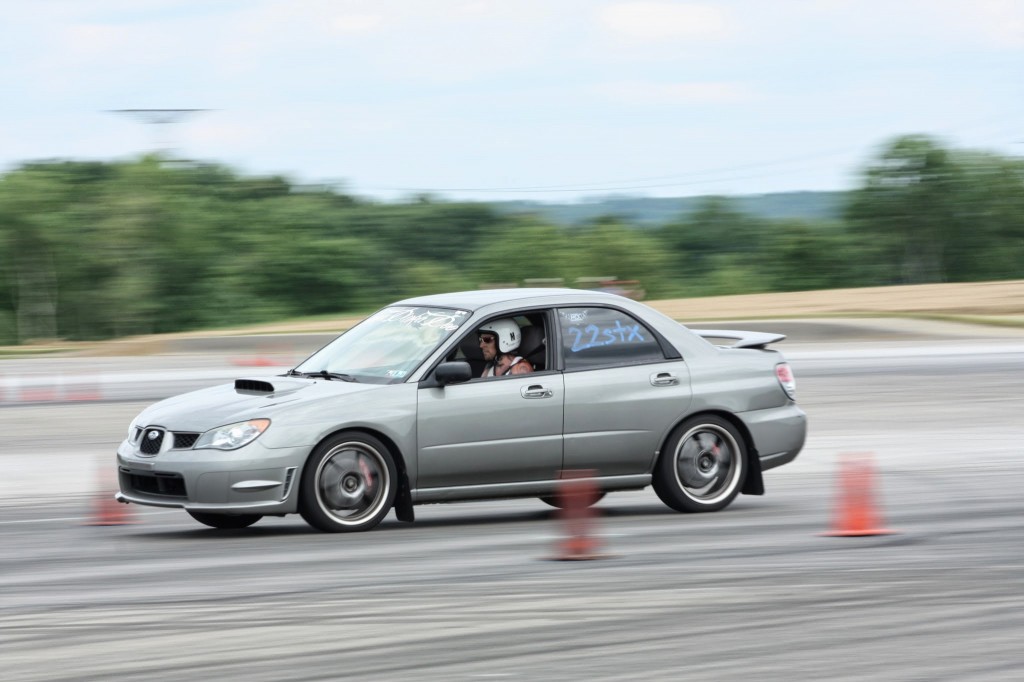 Good luck to all the SCR competitors in the coming weeks who will be taking their skills onto the national scene!   For some of you we will see you at the PVGP driver's school on July 12th & 13th.  And for everyone else we hope you join us back at Pittrace again for event #5 on July 20th!
C Carlisle-
Photo credits this week go out to both Ethan Connor and Alex Artayet.  Thanks guys!
-Videos from Event #4-
Tim Ward – Subaru STi – 73 SM
Andrew Pallotta – Ford Focus ST – 192 GS