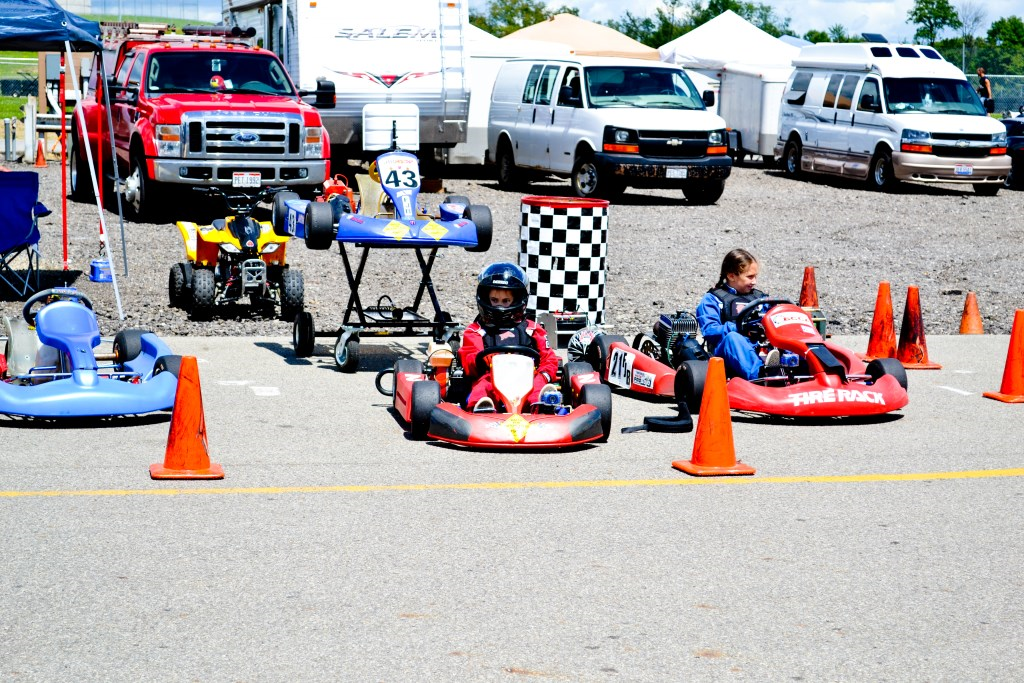 Photos this week are from Alex Artayet & Dan Ireland!
The first weekend in August was a big one for Steel Cities SCCA.  On one side of the track you had the 61st Cumberland Classic National Races underway where road racers from around the area battled door to door on Pittsburgh International Raceway's North Course.  While on the other side the Solo season was peaking with a double header weekend that would begin to show how the year end points would stack up as many drivers logged the 6 necessary events under their belt for the first time.  Frank Gaus did double duty as course designer for both days offering up two uniquely desinged courses.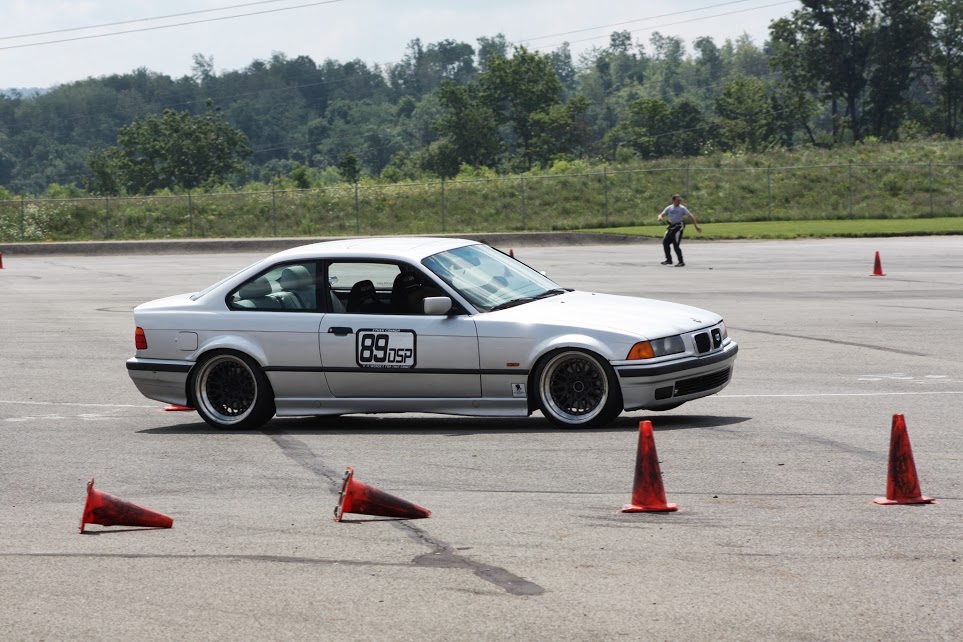 Event #5 – Sluggish, like a wet sponge.
With the Wilmington Tour happening not too far away and many competitors driving through the rain just to reach Pittrace it's no surprise that the finally tally of drivers was only 53 entries.  Still many of the core drivers that show up at Steel Cities were ready for battle as usual.  Some notable changes were Trevor Hill jumping back into his R32, but this time shod with street tires and running in the ultra-competitive tire index class.  Cory Robb found himself kart-less but not car-less as he managed a co-drive in Travis Hill's Porsche 968.  The course had a very fast pace with a widely spaced opening slalom, several sweepers, and other big transitional elements that lent the course a great sense of flow & speed.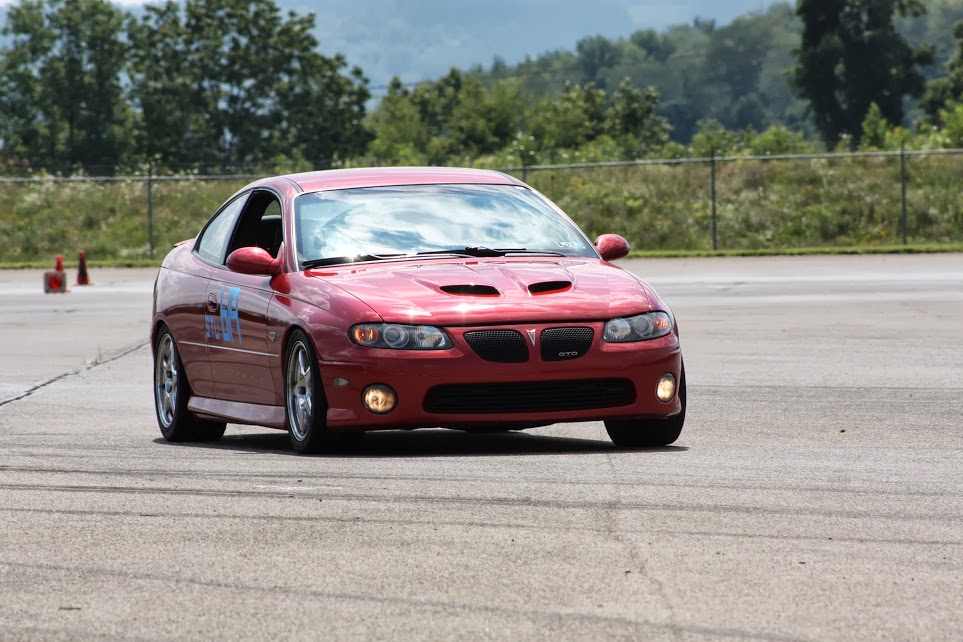 Despite a slight misfire that would plague their car into Sunday's event.  The Gaus Evo cranked out virtually flawless runs with Frank Gaus sitting atop the PAX index for the entire day with a 32.324 being the top time & FTD.  While Kristi Gaus would join Frank in the afternoon and give the Evo its first "One-Two" victory for the year.  One of the few cars challenging the Evo's dominance was Travis Hill's Porsche 968.  And while Travis would hold a 2nd place PAX position coming out of the morning runs he would fall back to 6th in the afternoon.  However Travis's Porsche refused to give up as Cory Robb landed in the 3rd overall spot in the index.  The SS class was fighting for time the whole day down to the last runs.  After a morning chucked full of cones, Dan Ireland would shake them off of his Corvette and pull in a final run of 33.609 to claim the win in Super Stock and a 4th overall PAX finish.  What was shocking was Jay Gyger giving a close chase to Dan finishing just a scant .038 behind in his Midnight Blue Porsche GT3 on his final run.  Jay would close out the top 5 PAX spots for the day.  Behind Travis Hill in 6th was Trevor Hill who battered the street tire class with his VW R32 and would take 7th overall in PAX and the win for the day in street tire.  8th place in PAX was the STC Honda Civic of Chris Carlisle.  Trailed closely my Mark Andy's RX8 in 9th overall and a 2nd place finish in tire index.  And Bruce Wesley would have a stellar day in his S2000 racking up a 3rd in tire index and breaking his way into the top 10 overall in PAX for the day.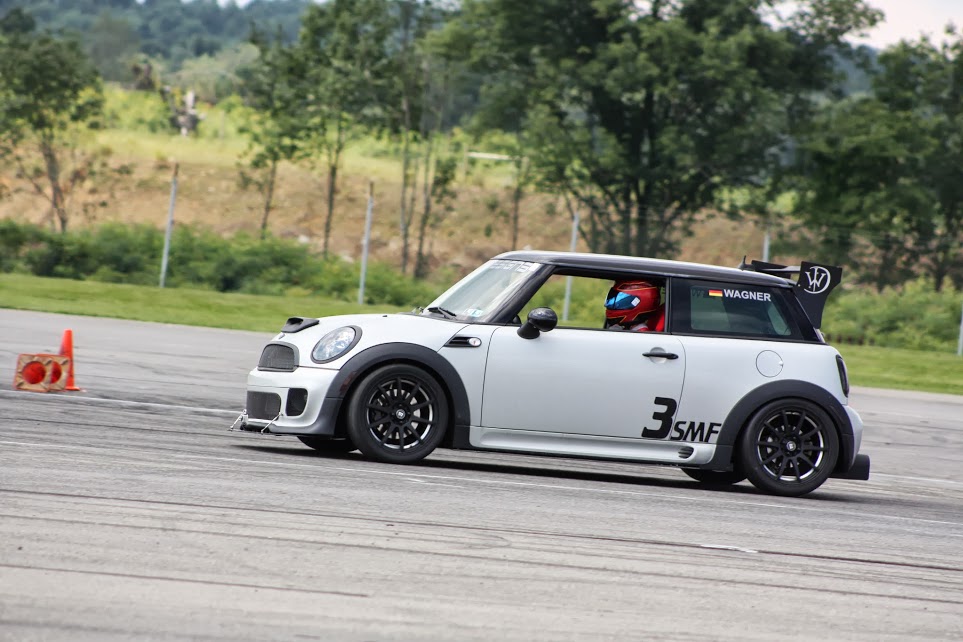 As previously mentioned action in the street tire index class was brutal with 22 drivers taking part.  With Trevor's R32 taking the win in its first index class appearance.  Mark Andy & Bruce Wesley would hold 2nd & 3rd respectively.  Mike Ferchak who has been having a strong year shook off some bad morning runs to take 4th overall.  Novice Ben Heald put in a great set of runs in his Mitsubishi EVO 10 to round out the top 5 in the index.  Alex Artayet wrestled with his GTI to come into the 6th place spot just missing entering the top 5 by three thousandths of a second.  In other classes Eric Schneider would take the win in STF brining his Mazda 3 across the line with a 39.549.  Keith Schneider's own Mazda 3 with a 39.567 would follow behind Eric to secure 2nd.  In X-Prepared good guy Don Fazekas decided to make a class using extra drivers in his own car!  Matt Parson would take the lead with a 34.559 in the Spongebob Miata.  While Joe Montuoro's yielded a 34.729 on his final pass.  Within the novice group Ben Heald's aforementioned performance would see him at the top.  Paul Cunningham had a great run in his Nissan Maxima to grab the 2nd place spot.  Lucas Grafton in his Mustang would complete the top three in novice.  While Domonic Romito's S2000 would occupy 4th and Lauren Jenkins BMW 1-series would round out the top 5.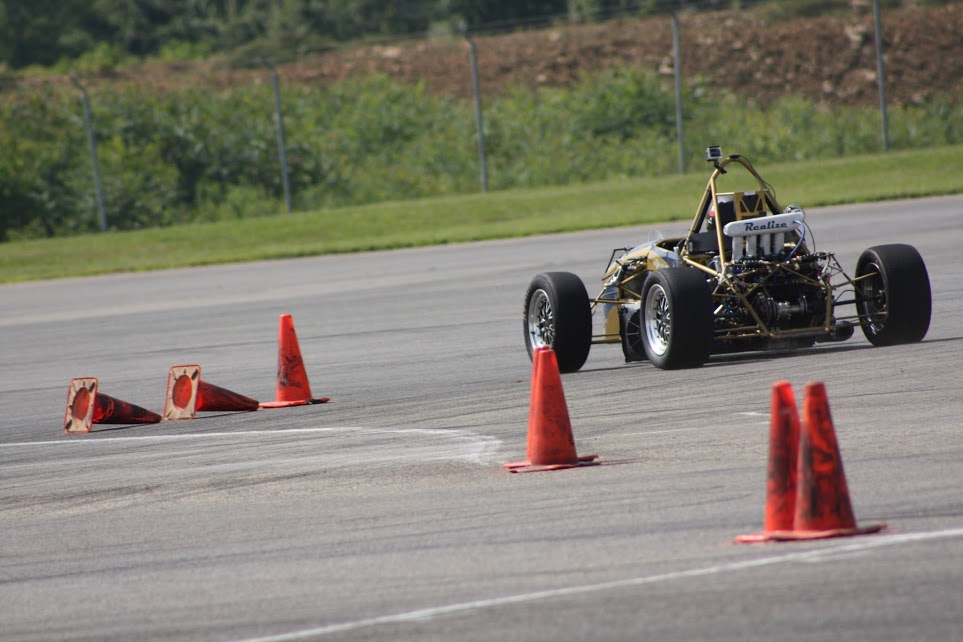 Event #6 – Firing on all cylinders.
As things go Sunday events usually pull more drivers.  And with better weather the number climbed from 53 on Saturday to a more common 83 drivers for Sunday.  Many of them returning for a second day of competition.  Rather than running Saturday's course in reverse direction Frank Gaus rebuilt the entire course.  Sunday's course offered a more technical challenge with a tricky opening slalom section, wide entry to the sweeping turns, and a series of linked U-turns that varied from one turn to the next right into the finish.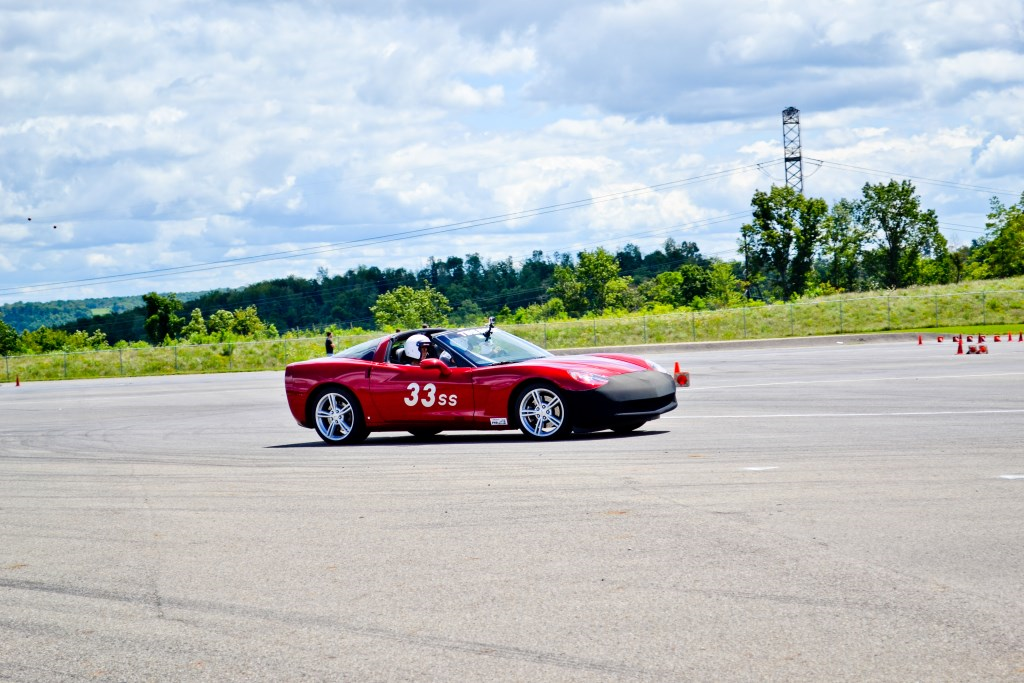 The Gaus Evo was coughing and at times not making power at all.  Despite the setback Frank Gaus would still hang on to pull out both the FTD & PAX win with a 33.380 in a sick car.  In a replay of Saturday morning Travis Hill started the day in the 2nd place PAX position, but this time would hang onto the second place spot for the rest of the day.  In 3rd place was the highest a tire index car has ever traveled in the PAX index as Trevor Hill pushed his R32 well into the top 5.  Dan Ireland wasted no time in using his Grand Sport Corvette to start off the morning strong in 3rd overall and only dropping to 4th as the day finished.  Kristi Gaus had another good day despite fighting with the Evo to complete the top 5 overall in the PAX index.  Greg Maloy's CRX suffered a mechanical issue on the way to the event in the morning.  So he teamed up in Chris Carlisle's STC Honda civic for the day.  With the two drivers pushing each other faster Greg would hold down the 6th place position just three thousands ahead of car owner Chris Carlisle in 7th!  The next three cars all hailed themselves as rear wheel drive cars from the tire index class.  Mark Andy, John Ryan, and Ted Weidner would close out the 8 thru 10 spots at the top of the PAX index.  Interestingly to show how close things were near the top the drivers from 3rd back to 7th were all covered under the same tenth of a second!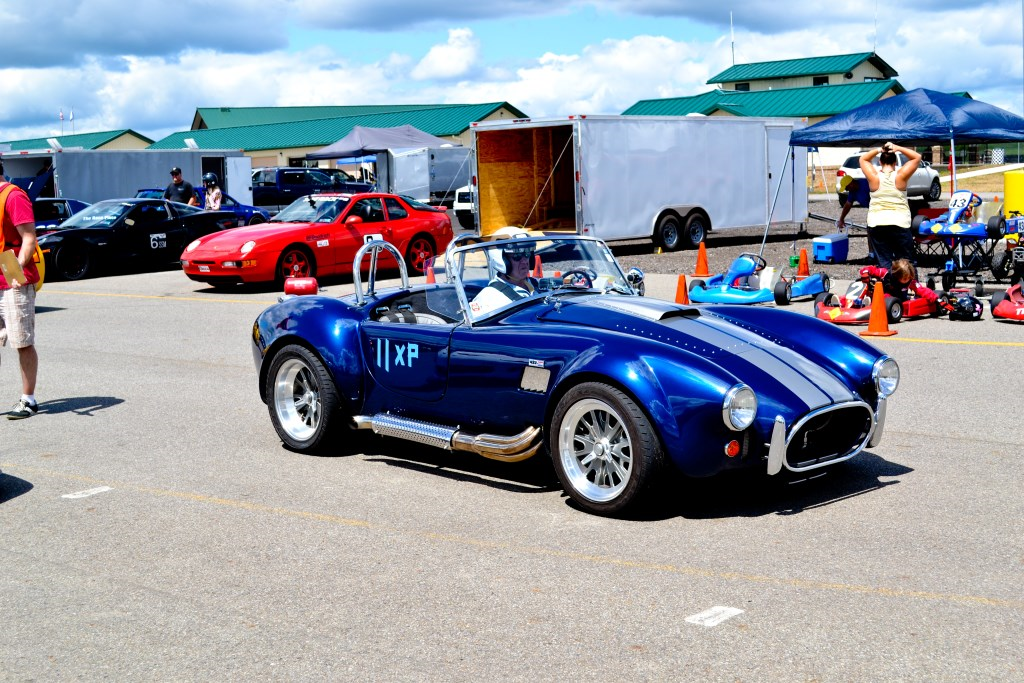 Down in tire index the class swelled in size from 22 the previous day to 35 on Sunday.  Trevor's R32 had held off Mark Andy's RX8 by two tenths.  Less than a tenth separated Mark Andy from the Subaru BRZ of John Ryan in 3rd.  Ted Weidner had a very good day showing the Miata could still get it done in 4th overall.  Mike Ferchak has been consistently fast in his Scion FRS and rounded out the top 5.  Meanwhile Bruce Wesley would have another strong finish in his Honda S2000 in 6th.  With the larger turnout many of the other classes filled out in size.  Jay Gyger would split the two driver car of Dan Ireland's Corvette as Dan would win the class with a 34.395 followed by the 35.173 of Jay's Porsche.  Michael "Figs" Figliolia would bring Dan's Corvette in with a 35.267 less than a tenth behind Jay to take over 3rd.  STX was well equipped with drivers at 7 entries.  Jeremy Britenbaugh would rule the roost with a 39.085 in his Mini Cooper S.  Chibby Chobirko would take 2nd place with a 39.990 in his mustang.  And Jessie Yunker would round out the top 3 in STX with a 40.316 in his Subaru WRX.  There was a battle over in ESP as Paul Lynd would lead Tom Buskey by just over a tenth after the morning runs with a 36.670.  But at the end of the day Paul wasn't able to move ahead of his morning runs and Tom snuck by with a 36.385.  Mike Roman would take home the win in STR in his Roush Mustang with a 39.250 to the 41.534 of Jeremy Szamrey's Nissan 350Z.  In novice class despite having some starter troubles Paul Cunningham would finally see his Maxima to the top of the list!  Behind Paul was Dominic Romito in his S2000.  Lauren Jenkins would again show up with her BMW 128i in 3rd.  The VW GTI of Christopher ONeill would hold onto 4th.  And Kate Figliolia would slide her VW into the top 5 novices for the day!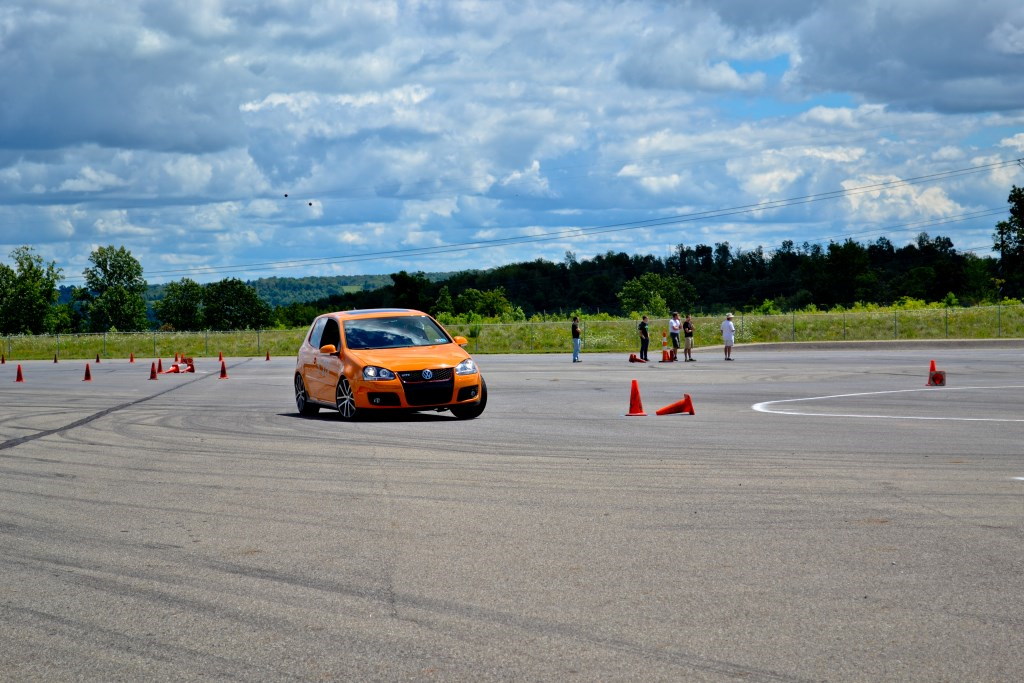 With 6 events down we can now see the race for DOY points is shaping up.
Frank Gaus – 5985
Dan Ireland – 5929
Travis Hill – 5882
Chris Carlisle – 5848
Mark Andy – 5846
We would like to wish all of our Steel Cities members who are heading to the SCCA Solo Nationals at the end of the month good luck and safe travels!  We will see everyone back at Pittrace on September 29th for event #7.
C Carlisle-
Chris Carlisle – Honda Civic Si – 77 STC (Saturday & Sunday courses)