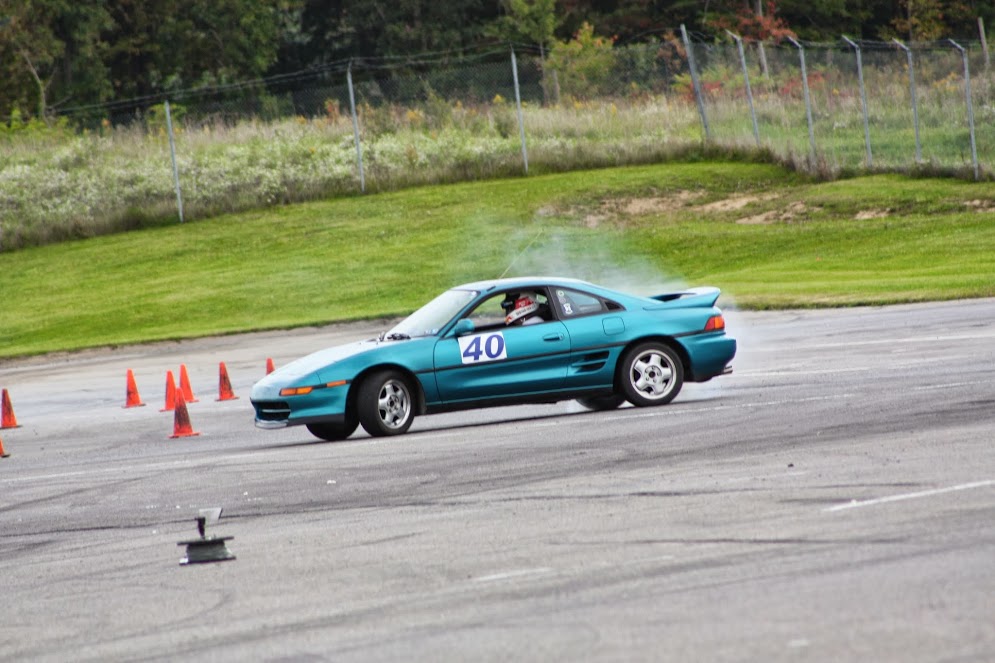 Thanks to Alex Artayet for the pictures this week!
With a crisp autumn day Solo event #7 got off to a start as 113 drivers from all over packed Pittsburgh International Race Complex.  All-star course designer Frank Gaus laid down a fairly simple course.  Yet there were plenty of corners offering drivers a chance to dive in early and cut distance or stay wide and carry speed.  This proved to be the difference in several classes where the difference between winning and losing was decided only by a tenth.  One new addition to the paddock was…well…more paddock!  The solo board setup a new grid to help improve efficiency by getting competitors off the entry road and eliminating the need to back into a parking spot.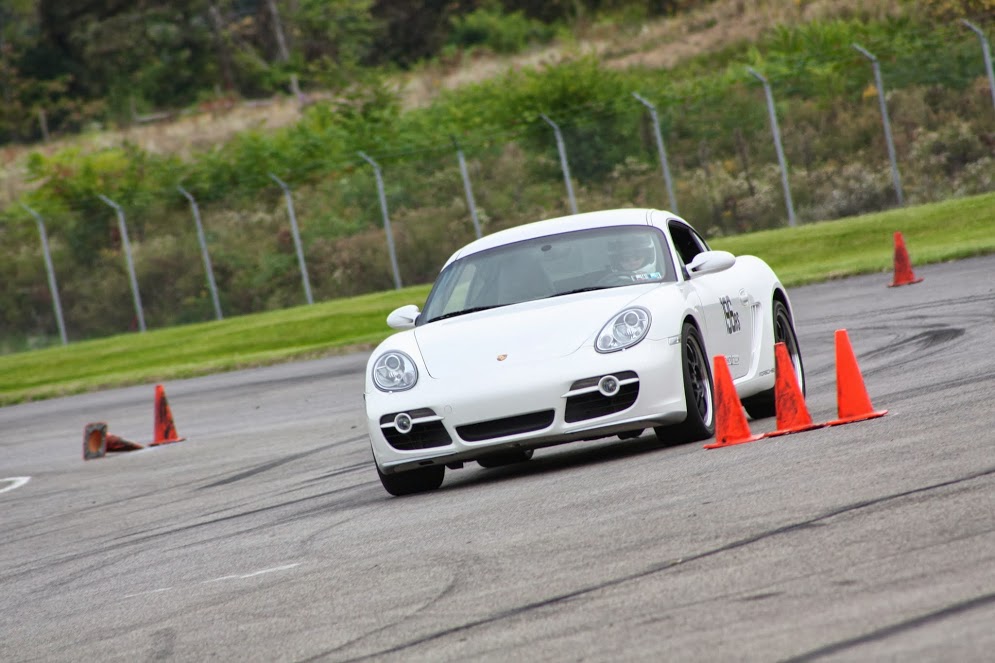 The VDA had been carrying sand all morning in several corners including the infamous "Sandpit" on the right rear corner.  Many drivers knew that the afternoon was the time to make a run for the win.  Still this didn't stop some of the bigger cars at making a stand during the morning.  Dan Ireland's SS Corvette would take the lead coming out of the morning.  Following VERY closely behind Dan was his national champion Sam Strano who has become somewhat of a regular at SCR events.  Another tire index car made a powerful bid after morning runs with Mark Andy finishing 3rd in his RX8.  Fourth place was a street tire'd car of a different feather as Greg Maloy was back in Chris Carlisle's STC Honda Civic.  Continuing the Honda parade was the infinitely more powerful Civic hatchback of Bill Staley in 5th.  Trevor Hill has been loving the fact he is back in his R32 and ran for a strong 6th place.  Staying grouped in one big FRS/BRZ clump was Andrew Pallotta, and John Ryan taking up 7th & 8th respectively.  Chris Carlisle would hobble his Civic into the 9th place spot.  And Randy Pearson's Z06 Corvette would complete the top 10 coming out of the morning heats.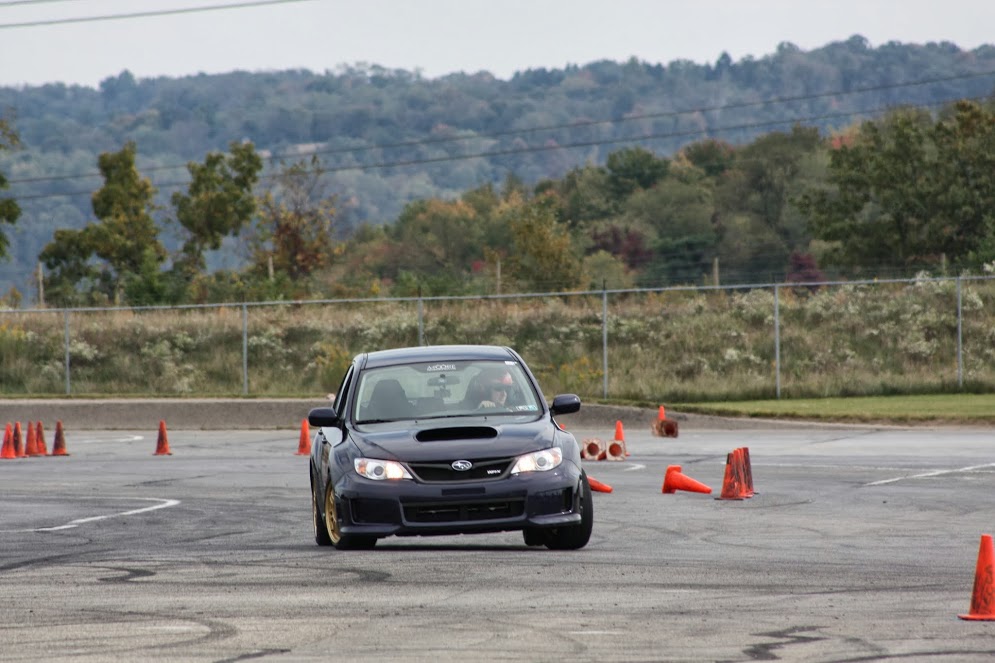 Pounding along into the afternoon the dust settled (literally).  And it was none other than Sam Strano whose 35.456 would take the PAX win in his Stranoparts.com Corvette.  By far one of the most interesting stories to follow over the weekend was the appearance of Alex Artayet's new Phoenix Yellow BMW M3 running in the tire index under F-stock.  This was a fairly unassuming move for most people since everyone figured Alex would be getting use to the new car for the day.   Alex's 37.845 would become the highest PAX finish of any tire index car to date and would take the shiny yellow BMW into 2nd.   Dan Ireland lowered a tenth off his time to a 35.827 and held onto 3rd overall.  Trevor Hill would drop close to half second off his morning time to leap to 4th overall ahead of Mark Andy who would round out the top 5.  Randy Pearson cracked off a 36.138 to land his Z06 in 6th place.  This pushed Greg Maloy down to 7th as he only shaved a few hundredths off his morning runs.  Bill Staley would remain right behind Greg as he rested on his morning runs also.  National champion Andrew Pallotta would shave a few tenths off his FRS to end up with a 37.641 and hang onto 9th overall.  And rounding out the top 10 was Mike Ferchak who used his afternoon runs to break into the top 10 with a 38.363.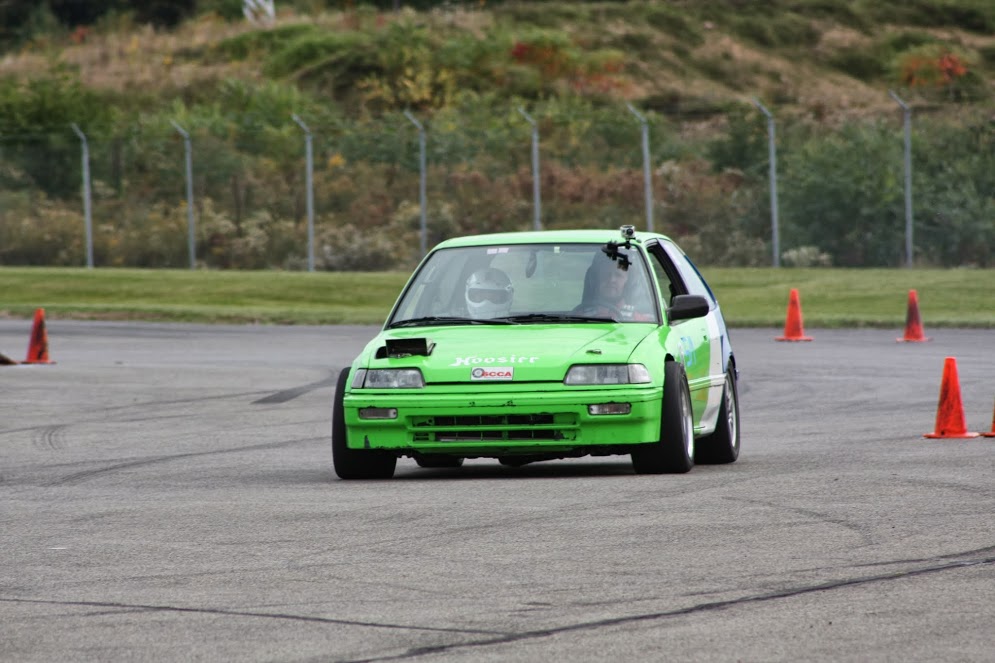 There were multiple class battles as the day wore on.  In its debut at SCR Frank Gaus's Porsche Cayman would take the win in A Stock with a 37.152 to the 37.897 by Tom Buskey's Chevrolet Camaro.  The usual battle in ESP of Paul Lynd vs. Gibby Bozicevich had a slight twist as Gibby brought out their old tried & true automatic Camaro to face Paul.  Paul's WRX would take away the win with a 37.823 to the 39.804 set by Gibby's Camaro.  Matt Parson & Bruce Wesley were sharing Don Fazeka's Spongebob Miata for part of the day.  Matt would run a 36.412 to the 36.738 set by Bruce.  Eric & Keith Schneider's Mazda 3 couldn't lose in STF since they would take 1st & 2nd with Eric's 41.013 to Keith's 41.549.  Greg Maloy whooped car owner Chris Carlisle in STC by just over a tenth!  STR was a huge field with seven drivers throwing their hat into the ring.  In the end Stephen Uszak with a 38.317 in his Miata would take the win.  Stephen was followed ever so closely by Ohio favorite Steve Vyn's S2000 whose 38.330 would net him second place.  Third in STR would be another Miata piloted by Zachary Stover with a 39.923.  STX was another seven car class, and who else to lead but Andrew Pallotta with a 37.641 from his bright red Scion FRS.  Following up Andrew was fellow Scion driver Nick Kelly who pulled in 38.869 to grab 2nd.   Third place was a 40.849 by the Mazdaspeed 3 of Josh McAllister.  Street Mod was interesting as Andy Bower made the trek across Pennsylvania to enter his heavily built Honda Civic into Street Modified.  Andy made the trek worth his while as he ended with a 36.645 to take home the win.  Joe Mayer would run a 39.610 to have his WRX bring home 2nd in class.  In SMF it was Staley & Staley again with Bill Jr running a 36.535 to the 38.382 set by Bill Sr.  Tim Vincent would run FTD for the day with a 32.801 in his KM kart.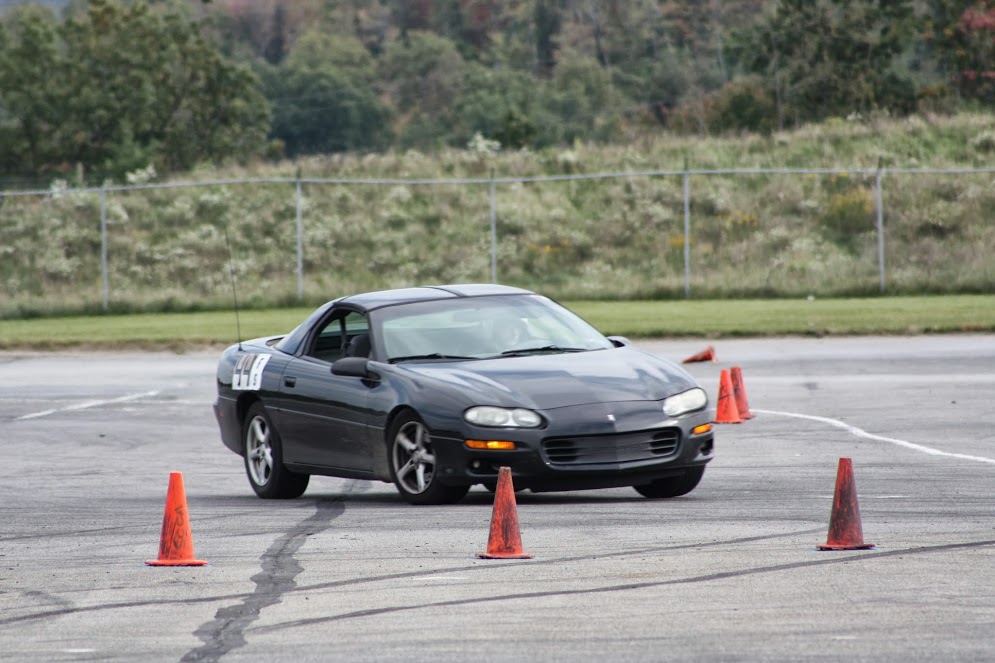 For the first time ever at event the tire index had to be broken up along different heats as having 49 drivers just proved too much for the new grid to handle!  As mentioned earlier Alex took his crown back at the top of the class in his new M3.  Alex was followed closely by a late charge from Trevor Hill's R32 in second place.  Mark Andy handled his RX8 into 3rd overall.  Mike Ferchak Scion FRS took 4th over John Ryan's similar Subaru BRZ in 5th.  The sole remaining SMF GTi in was Nick Phillips in 6th.  Michael Colando has been having good runs with his Focus ST and would take 7th.  Ron Williams Subaru STI is back a full health and would take the 8th place spot.  John Laughlin rolled his BRZ into 9th overall.  And Tim Ward's own Subaru STI would round out the top 10 in tire index.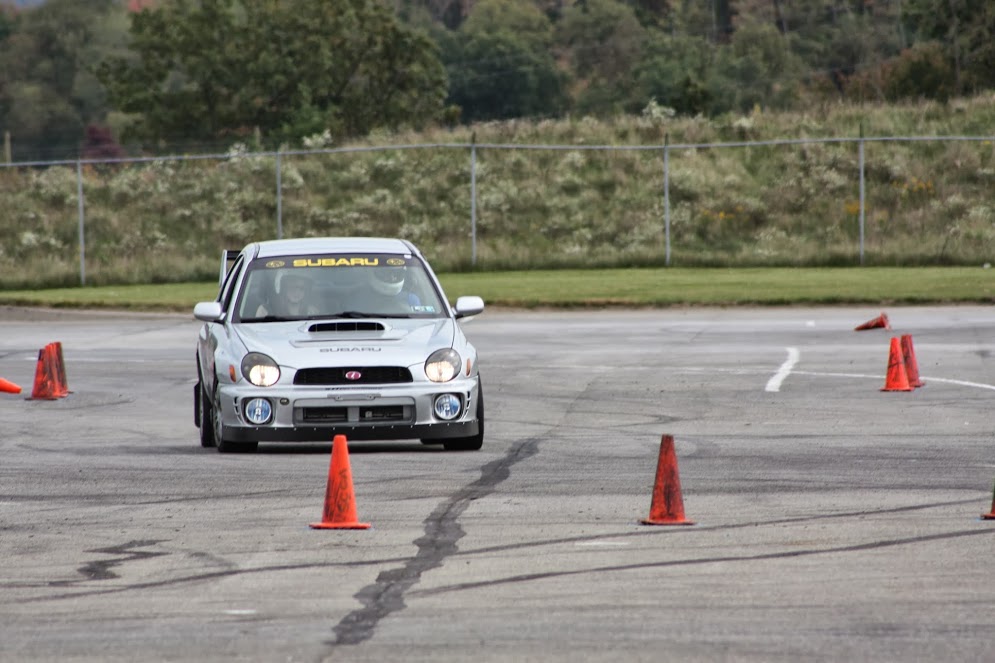 In keeping up with the novices for the year, Ben Held would once again put the skills he learned from the SCR solo school to good use and put his Evo X in first.  However not to be outdone Paul Cunningham wielded a new rear swaybar on his Maxima and would climb up to 2nd.  David Payne's beautiful Porsche 997 turbo would take home 3rd.  Ron Hilling rolled is Miata into the 4th place spot.  And Lauren Jenkins would show the boys how it's done with her BMW 128i to round out the top 5!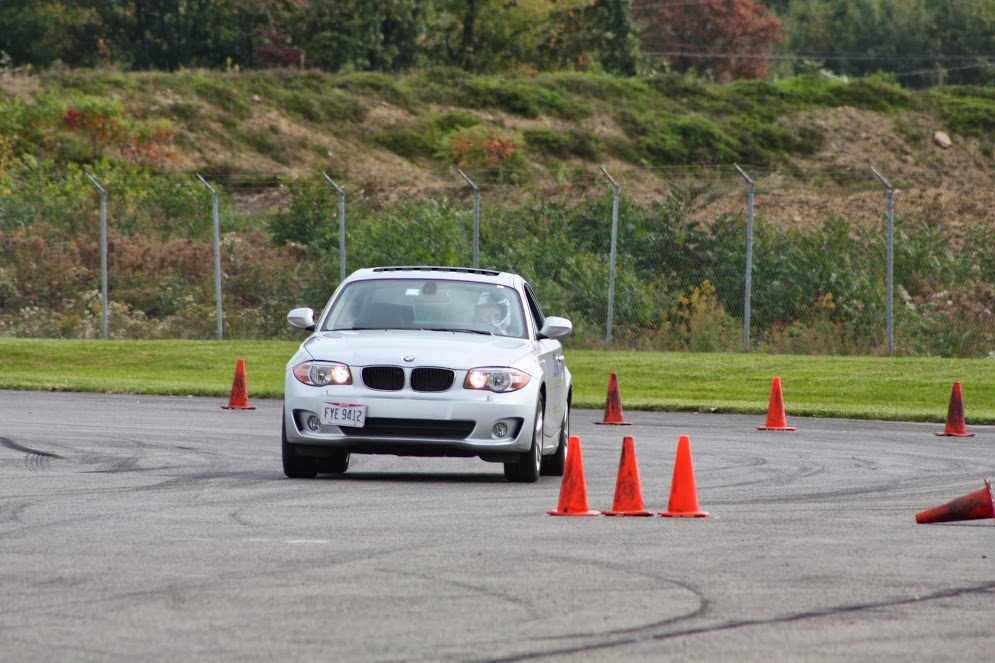 As the season winds down to the big finale the points look a little like this.
Frank Gaus – 5985
Dan Ireland – 5948
Travis Hill – 5882
Mark Andy – 5871
Chris Carlisle – 5859
October 12th and 13th the Steel Cities region will be hosting a 2 day charity event to benefit the Wounded Warrior Project, a charity dedicated to providing tangible, practical support for our wounded military – Helping them to heal both physically and mentally.  We implore all of our autocrossers to come out either one day or both and support this cause!  For more information click the link below.
http://scrsolo.com/schedule/wounded-warrior-project-autocross/
C Carlisle-
Sam Strano – Corvette Grand Sport – SS
Bill Staley Jr – Honda Civic – 41 SMF
Michael Figliolia – Corvette Grand Sport – 35 SS