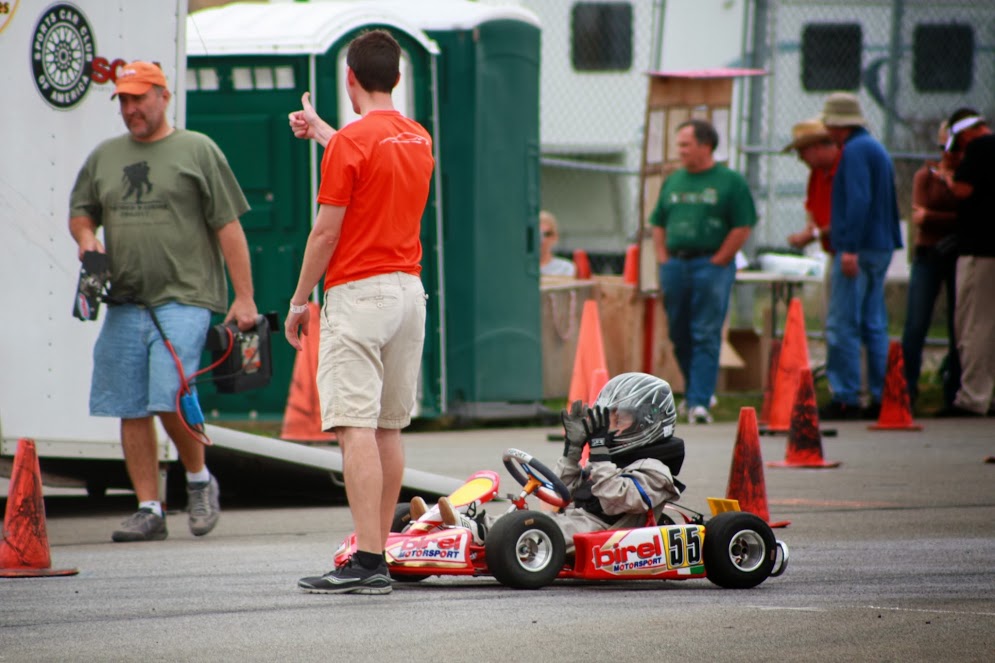 Thanks again to Alex Artayet for the pictures!
It's been quite a year for the Steel Cities Solo program!  Live timing & scoring, 100+ driver events, new grid parking, online registration, paying with credit cards at events, and fun runs after every event.  But the cherry on top is the double event held at the end of the year when region turns its racing efforts towards a higher cause.  Returning for its second year SCR would go on to support the Wounded Warrior Project as its premier event.  The Wounded Warrior Project is and organization dedicated to supporting the lives of men & women who have been injured while serving their country.  They are given a second chance to lead a fulfilling life while receiving the necessary aid that they require.  On what turned out to be a beautiful autumn weekend over 100 different drivers turned out to pick up a signature WWP t-shirt, hunt for a trophy in their class, and for some drivers cap off some very competitive 2013 driver of the year point's chase.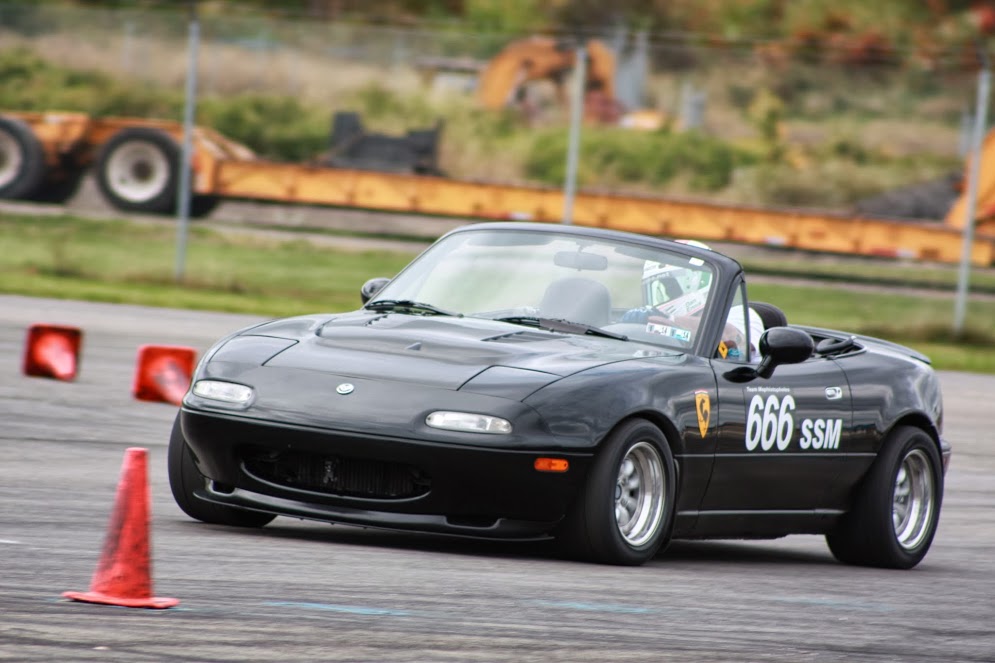 -Saturday Event #8, Twist & turn-
85 drivers took to the course on laid down by none other than Frank Gaus.  While the course was fairly simple in looks it left little room for error.  Many drivers found themselves left with handfuls of cone laden runs as they had no choice but to go for it or be left behind by their fellow competitors.  In a good showing for his new car Frank Gaus's Porsche Cayman, which was being co-driven by Mark Andy, would take the 1 & 2 top PAX positions in the morning.   John Ryan was on fire in his Subaru BRZ and was hanging onto 3rd.  However very close behind John was Trevor Hill's R32 in 4th place, while Chris Carlisle's STC Civic would round out the top 5 in the morning.  Alex Artayet was again off to a strong start in his M3 in 6th.  Fellow tire index competitor Mike Ferchak was 7th in his FRS.  Tim Vincent made a strong early run in 8th.  Stephen Uszak slung his fast STR Miata into 9th.  And the Vincent Kart would again make an appearance as Cory Robb would round out the top 10 for the morning.
However as the dust settled on day one several drivers would find the speed they had been missing from their morning runs.  In the end it would be none other than Dan Ireland bringing home the big white Grand Sport in 1st overall!  In what is becoming a familiar scene in the PAX index Alex Artayet would again lock out the 2nd spot in his street tire'd BMW M3.  John Ryan fought hard in his BRZ and managed to hang onto 3rd overall.  Frank Gaus & Mark Andy would keep the Cayman in the hunt and hold down 4th and 5th respectively to complete the top five.  This would push Trevor Hill down to the 6th place spot in the R32 while the STC Civic of Chris Carlisle would fall to 7th overall.  In an uncharacteristic showing by Sam Strano he would end up in 8th for the day in his own Grand Sport Corvette.  Ted Weidner showed he still has plenty of speed left in his old Miata as he winged it into the 9th place spot.  And Mike Ferchak dropped just enough time to complete the top ten lineup with his Scion FRS.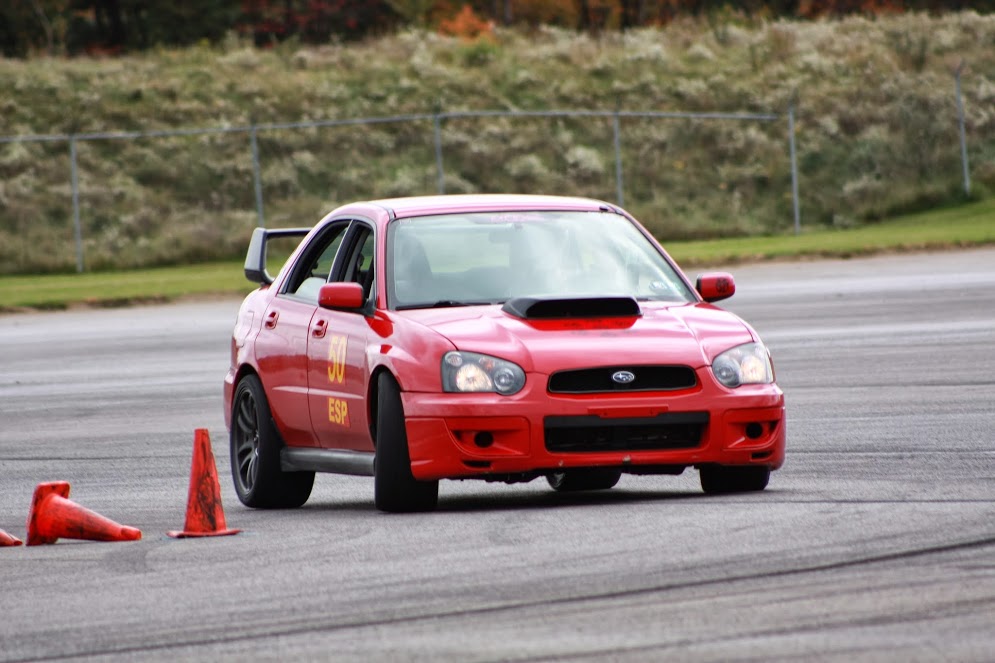 In class battles it would be a 1-2-3 finish for Grand Sport Corvettes in Super Stock with Dan Ireland, Sam Strano, and Michael Figliolia.  In BSP John Schmitmeyer's S2000 would take the win in the four car class over Dave Mohar's C4 Corvette.  CSP would see the familiar face of Dennis Witt using his MR2 to take the win over Todd Zukowski's Mazda Miata.  Paul Lynd would take ESP again in his WRX over Gibby Bozicevich's Chevy Camaro.  Mazda 3's had the STF class covered as Alex Nieto would take 1st followed by Eric Schineider in the same car.  STR was again strong with 6 cars showing up to play.  Stephen Uszak would lead the field in his Miata followed by Steve Vyn's S2000 while Zachary Stover in his Miata would round out the top three.  STX was a battle of Mustangs and Trent McMillion would hold off the McMullen brothers of Stubenville fame.  And no surprise that Tim Vincent would hold FTD for the day with a 33.574.  As usual the largest class was tire index with 31 drivers ready to do battle.  Alex Artayet's M3 has been proving to be just too much for the rest of the class to handle as he would again take the win.  However John Ryan made an impressive last run dash for the top as he would sit in 2nd.  Trevor Hill's VW R32 would finish strong in 3rd.  Ted Weidner had an impressive day in 4th.  Mike Ferchak would use his afternoon runs to keep his FRS in the top 5.  And a surprise appearance by Kristi Gaus in Trevor Hill's R32 would close out the last trophy spot in 6th.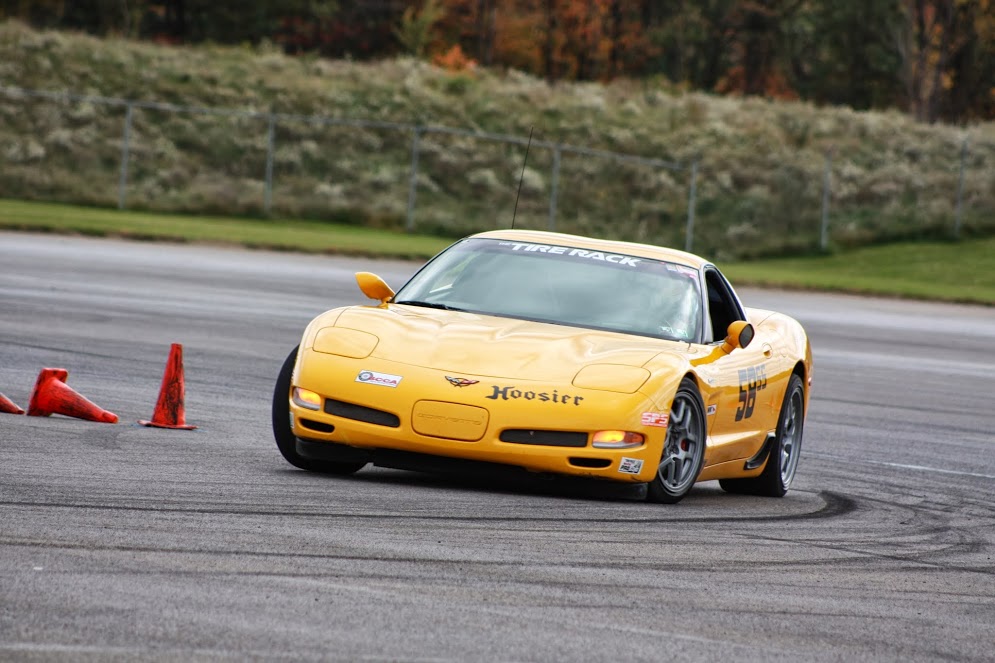 Returning to support the Wounded Warrior for a second year was the Snailspeed Car Club as part of their "Dip & Dig" competition involving both autocross and drag racing.  This year's winner for the autocross portion would go to David Wray in his Eagle Talon.  Tim Dames would hold down the 2nd place spot in his Focus ST.  And Evan Lewis would round out the top 3 in his Mazdaspeed 6.
In the novice standings it's clear that Paul Cunningham is putting the rear swaybar on his Maxima to good use as he would lead the group for the day.  However following closely was Ben Heald in his Evo X in 2nd.  Layton Miller would roll his Focus into 3rd place followed by Ron Hilling in 4th with his Miata.  And Lauren Jenkins would again round out the top five in her BMW 128i.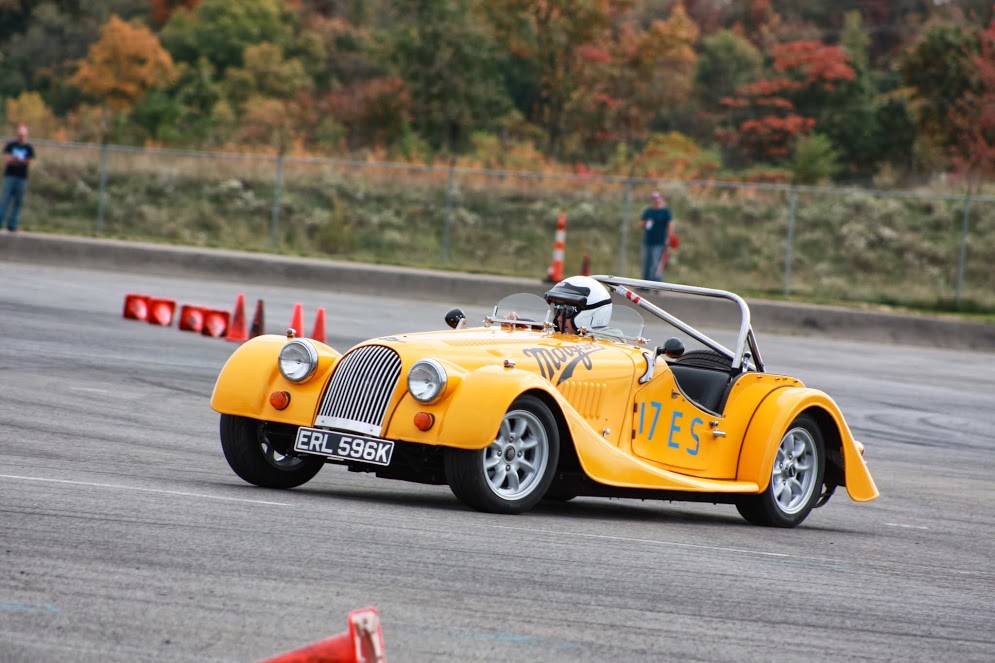 -Sunday Event #9, Race you to the finish!-
Sunday's course was a reverse version of Saturday's course with a few cones shifted in key turns to provide 81 drivers with a slightly different feel compared to Saturday.  In an echo of the 2012 season where Super Stock was the class to watch the SS field once again swelled in size to a full 10 entries for Sunday.  There were several notable changes as Kristi Gaus was back in her Porsche Cayman, Chris Carlisle hopped in Jay Gyger's GT3, and Bruce Wesley was borrowing a set of race tires for his own Grand Sport Corvette off Sam Strano.
The morning runs started off with a now familiar yellow M3 sitting at the top of the pack as Alex Artayet would hold onto 1st by just over a tenth to Mark Andy who was still in the Gaus's Cayman for day two.  Trevor Hill was in close pursuit in 3rd with his VW R32.  Feeling his stride again Sam Strano put in a strong 4th place in his Stranoparts.com Corvette.  John Ryan was driving the wheels off his Scion in 5th.  Chasing down Strano in his Z06 was Randy Pearson in 6th.  Kristi Gaus put on a great morning performance in the Cayman to hold onto 7th.  As would Steve Vyn's STR S2000 in 8th place.  Ron Williams was getting it done in his street tire shod STi in 9th.  And with Frank Gaus rounding out the top 10 that meant all three drivers in the Cayman would end up in the top 10 for the morning.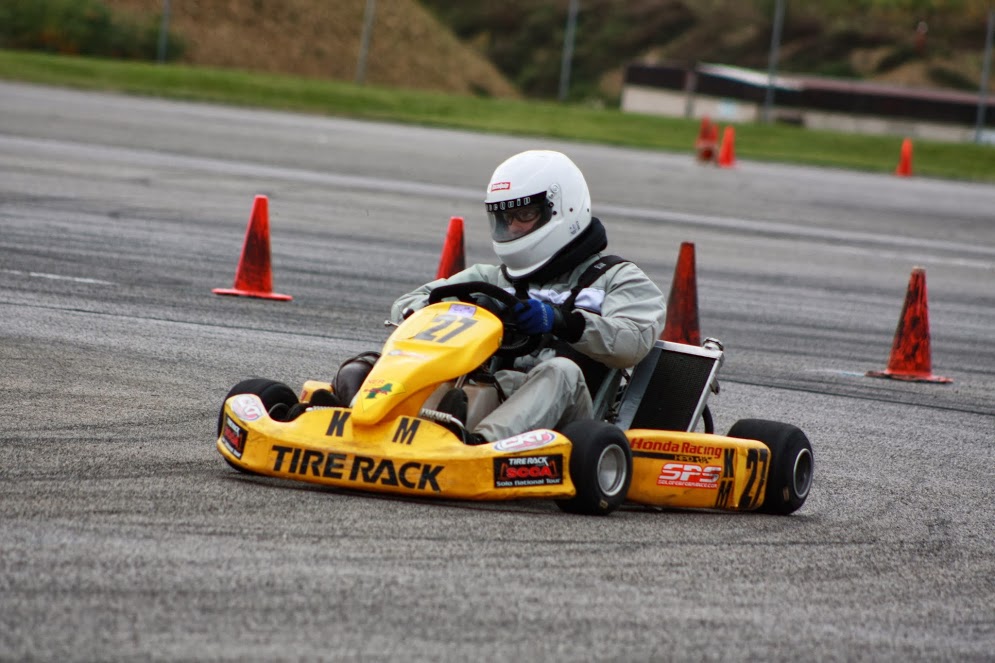 But with how competitive the drivers set is at Steel Cities, things can change in a heartbeat.  Going into the afternoon the often slick VDA will have a "clean line" and reward the drivers who can utilize that clean area to the fullest.  Capping off the last event of the 2013 season would who else but Sam Strano to take home the overall win!  What was really amazing was an all-out last run effort by Mark Andy who put the Cayman on a knife edge and would place just scant seven thousandths behind Strano.  Dan Ireland shook off a series of bad morning runs and brought his Grand Sport home in 3rd.  Alex Artayet would stand on his morning runs and still manage to hang onto 4th overall in the M3.  And John Ryan put in a great afternoon effort to keep his Subaru BRZ in the top 5.  In one of his best finishes to date Michael Figliolia would bring Ireland's Grand Sport into 6th.  Trevor Hill's R32 would find little time in the afternoon and cling to 7th.  Mike Ferchak made of the most of his afternoon runs to climb up into 8th.  Chris Carlisle would show up in the Gyger GT3 in 9th.  And Kristi Gaus would finally skirt her husband in the Cayman with a top 10 PAX finish to close out the year.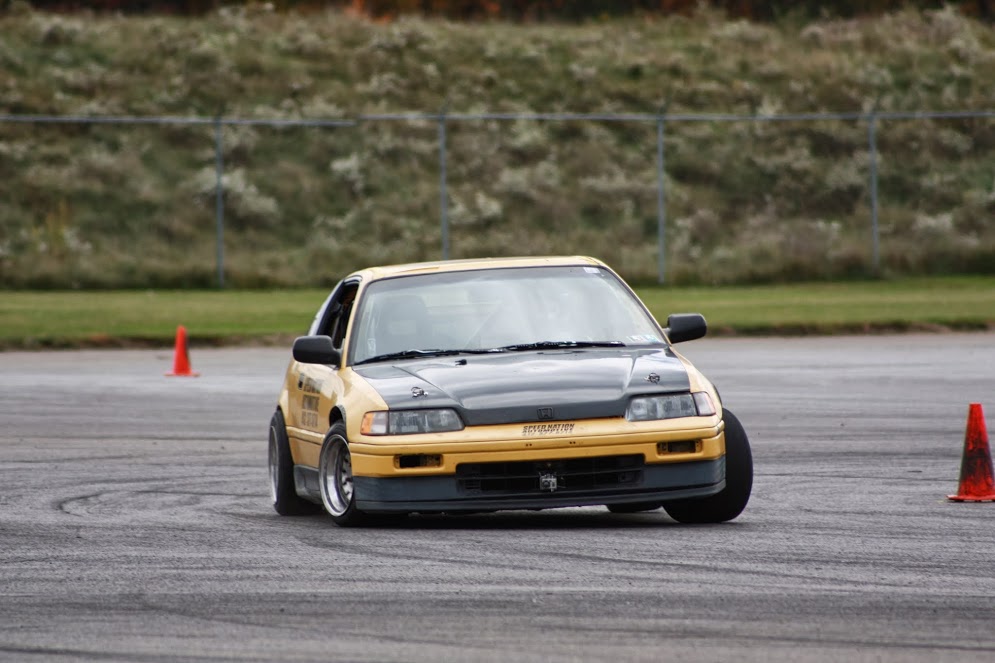 There were few multicar classes going into Sunday, however biggest as always was the tire index.  In what most likely the final year for the tire index due to the upcoming "Street Stock" classes, Alex Artayet would go for the last win of the year in his F-Stock M3.  A little over tenth separated Alex from John Ryan's BRZ in 2nd.  Even less time separated John from Trevor Hill's R32 who was just seven hundredths back in 3rd.  Mike Ferchak stayed in the hunt bringing his FRS into 4th.  Ron Williams put in a great drive getting his STi into the top five.  And the 6th trophy spot for the day would go to Drew Bickle in his G-stock Civic Si.  With the strength of Alex's M3 over the two days there was little surprise that he would take tire index for the weekend.  2nd for both days would fall to John Ryan and 3rd would go to Trevor Hill.  Aside from winning PAX Sam Strano also took Super stock with a 35.224 to Dan Ireland's 35.592 in their respective Grand Sport Corvettes.  The Gran Sport parade would continue with Michael Figliolia and a 36.128 for 3rd place.  Dan Ireland's performance over both days would give him the Super Stock win for the weekend.  One of the larger classes aside from Tire Index and Super Stock was STR.  Sunday would see a role reversal as Steve Vyn's S2000 would take back Saturday's win that Stephen Uszak's Miata claimed on Saturday.  It was a hard fought battle but Steve's 37.653 to Stephen's 38.116 would give the S2000 the win for the whole weekend.  There was an equally hard fought battle for 3rd in STR between Zachary Stover's Miata & Cory Pompelia's S2000.  Cory's 39.241 to Zachary's 40.926 would again be a reversal of Saturday and would seal in Cory for 3rd for the weekend taking a mere two thousands ahead of Zachary's Miata.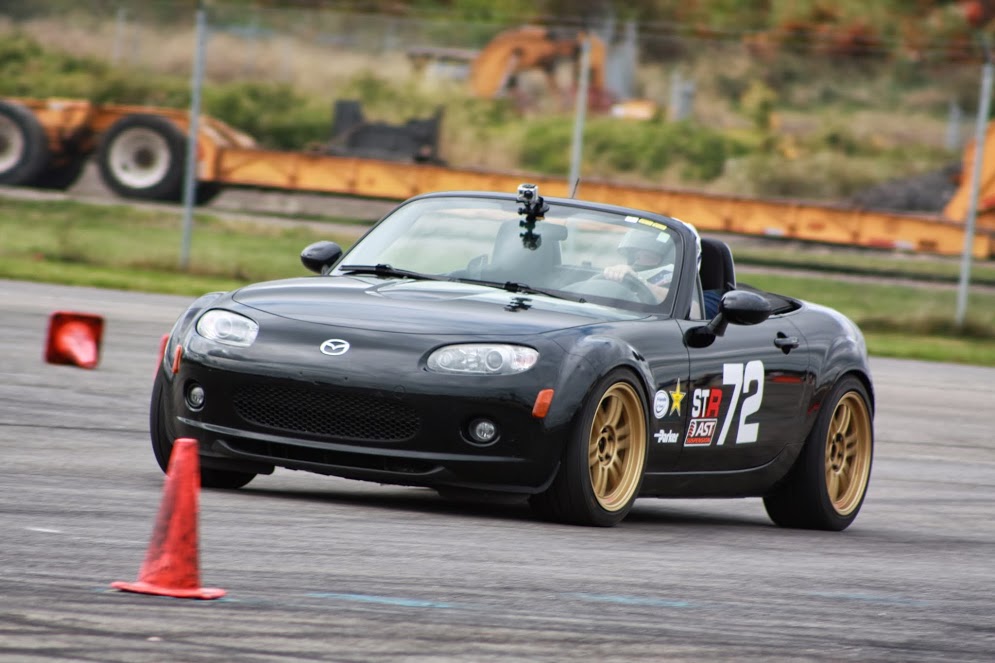 The Steel Cities Solo board would like to thank those who help made our charity event worthwhile.  Pittsburgh International Raceway Complex for being able to host us despite a last minute schedule change.  SCCA National for donating the free SCCA membership.  McB Autosport in Bridgeville for donating the socket set.  While we are still counting at this time we know that we raised well over $3000 dollars for the wounded warrior project so we would really like to thank all of the volunteers & drivers who made the event such a success!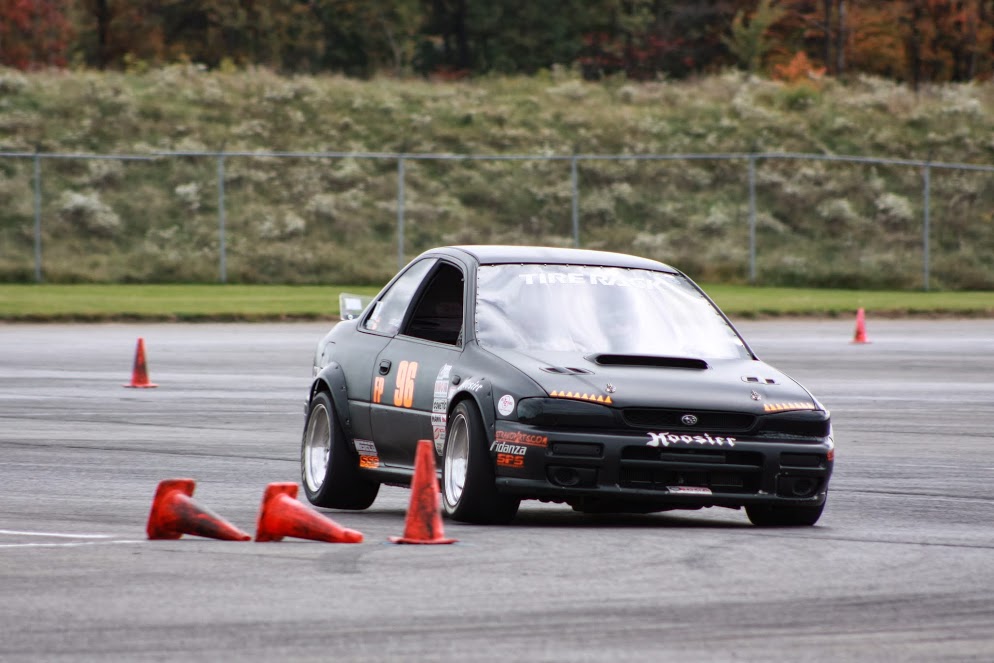 The 2013 season would wrap up with Frank Gaus again being crowned driver of the year for his 3rd consecutive time!  Kristi Gaus would also repeat as 2013's lady driver of the year as well!  The final point's breakdown for the top 10 Solo hotshoes of the 2013 season looks like this.
Frank Gaus – 5988
Dan Ireland – 5970
Mark Andy – 5912
Travis Hill – 5882
Chris Carlisle – 5876
John Ryan – 5875
Trevor Hill – 5859
Alex Artayet – 5848
Randy Pearson – 5838
Mike Ferchak – 5829
Stay tuned to SCRsolo.com for more updates about the upcoming 2014 season.  And don't forget to join us for the Steel Cities banquet during winter months!
C Carlisle-
-Saturday course videos-
John Ryan – Subaru BRZ – 117 CS-T
Alex Artayet – BMW M3 – FS-T
-Sunday course videos-
Dan Ennis – Mazda Miata – 666 SSM
Mike Ferchak – Porsche GT3 – Funrun